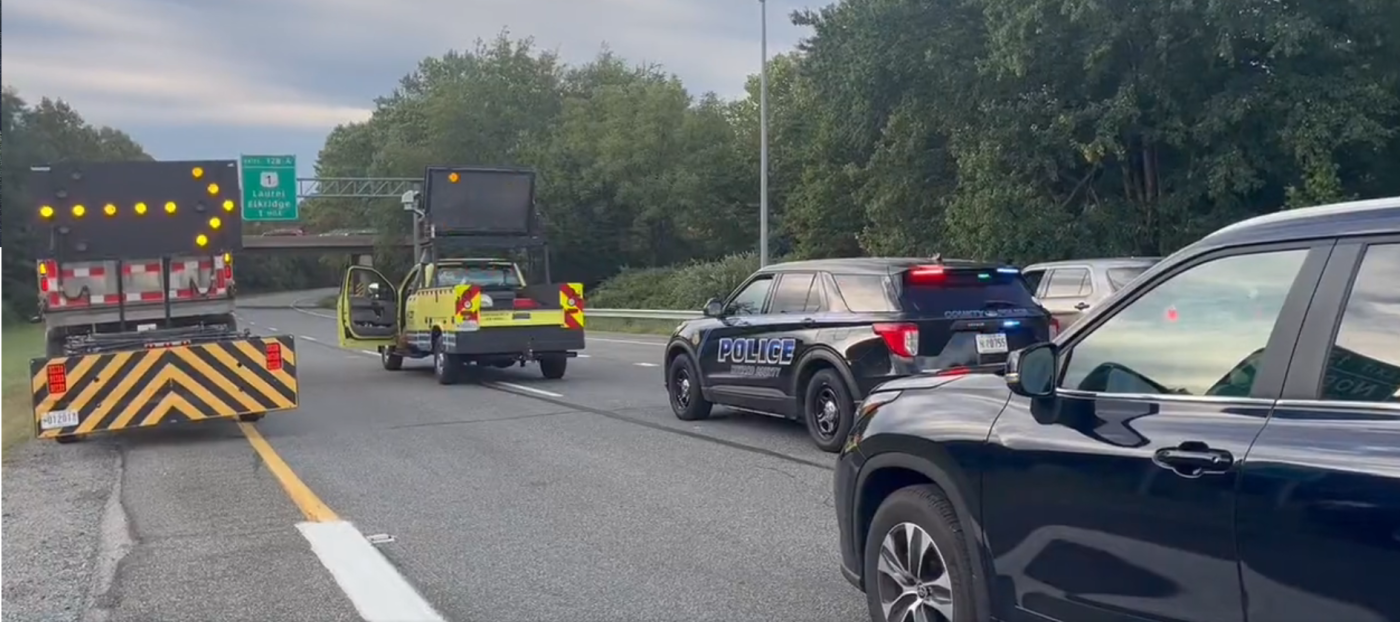 Greyhound Bus Accident Injures 17 People; Wrongway Driver Killed
---
HOWARD COUNTY, MD - In the early morning hours of August 31st, a black Buick Enclave SUV was driving west in the eastbound lanes of Route 32 in Jessup, Howard County, Maryland. That Buick struck an eastbound Greyhound Bus head on, causing a very serious collision.

The driver of the Greyhound Bus and at least 17 passengers were transported to local hospitals with injuries. None of the Greyhound Bus's passengers' injuries have been reported to be life-threatening, at this time.

Traffic on Route 32 was diverted onto I-95, and traffic was blocked for over 4 hours. However, just before rush hour, at 8:00 a.m., all lanes were reopened.

No information has been released as to why the SUV was driving the wrong way on the highway. No announcement was made as to whether alcohol was a factor, or other causes.

The driver of the Buick Enclave was pronounced dead on the scene. Blaszkow Legal extends our sincerest condolences to his family.

The Greyhound Bus was heading towards New York from Atlanta, Georgia.
---
Greyhound Bus Accidents in Maryland
Bus accidents can be difficult propositions from a legal standpoint for those who have been injured, especially passengers of the bus. Oftentimes, bus companies will deny liability if, in situation such as this, another party is responsible. In an accident like this, where so many people were hurt, there is a high likelihood that the at-fault driver's car insurance is not going to have enough coverage to compensate all of those who have been injured.

In incidents like this, where so many people are harmed, it is important to speak to an experienced Bus Accident Lawyer who can help people recover, even with the limited at-fault party's insurance available. This is done through the process of filing underinsured motorist claims.

When an accident happens and the negligent party has no insurance, this is called an uninsured motorist claim. However, when that person has insurance, but the insurance is insufficient, this is called an underinsured motorist claim. Uninsured cases are called UM, whereas Underinsured cases are known as UIM.

It is the job of an experienced Greyhound Bus Accident Lawyer to locate all of the available underinsured motorist coverage for each claimant. In bus accident cases, where this coverage comes from is going to be different for every passenger. Blaszkow Legal has worked many of these bus accidents involving Greyhound buses, Metro buses, and other mass-transit vehicles throughout Maryland, Virginia and DC.

The first place that underinsured motorist coverage can be obtained is going to be from the bus itself. In this situation, that is going to be from the Greyhound Bus Company. However, some bus companies do not get enough underinsured motorist coverage in these accidents. More often than not, just like with tractor-trailers, they get enough insurance to cover them in the event that their driver was negligent. This does not help the passengers, however, in an uninsured or underinsured motorist situation, such as what happened today.

In this situation, you have to explore the underinsured motorist coverage that each individual passenger would be covered by. This can come from personal car insurance policies, as well as policies that cover resident relatives at home.
Damages Claimed in a Greyhound Bus Accident
People injured in a bus accident have a right to file a claim for their damages. Damages is a legal term that encompasses all of the ways in which the accident has impacted you. The largest single driver of a claimant's damages is an injured person's medical treatment. All of those who were transported to the hospital have claims that include that hospital treatment, and ambulance transport to the ER.

Any other treatment is also claimable, as long as it relates back to the accident, meaning that the injuries that are being treated were directly caused by this accident. It doesn't matter what state the treatment is in. A person who lives in Atlanta, who is traveling to New York, gets in an accident in Maryland, and goes back to Atlanta for physical therapy is going to be able to claim all of this treatment, no matter where it happened.

Common injuries people involved in bus accidents experience include:
Sprains and strains of the neck/back

Muscle spasms

Whiplash

Injuries to extremities

Bruises or contusions

Lacerations

Injuries to legs

Head injuries
Contact an experienced Maryland Greyhound Bus Accident Lawyer
Attorney Joe Blaszkow and his team are ready, willing, and able to fight for all people who are injured in bus accidents. You have the right to file a claim for your compensation against the at-fault party. But you also have a right to be made whole, even when there's not enough insurance coverage to go around.
Call our office today for a free consultation and virtual intake appointment. Let us fight for you today! 703-879-5910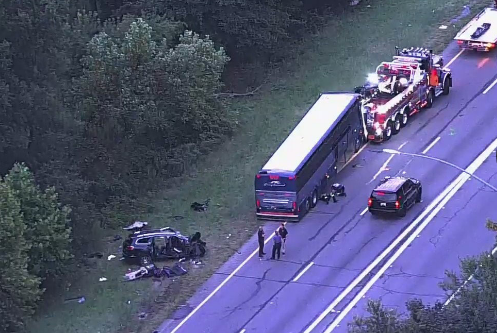 ---
Picture credit: ABC 7 DC
---
Note: When creating these blog posts, our team of writers utilizes external sources, including local and state news sources, social media platforms, police accident incident reports, state police accident reports, and at times, eyewitness accounts. Please contact us immediately if you discover any incorrect information so that we can update the post with the most current, accurate information available.
Disclaimer: This post is not a business solicitation, and none of the information provided in this blog post should be interpreted as medical or legal advice. If you have been injured in an accident, seek immediate medical attention.