FAIRFAX, VA TRUCK ACCIDENT LAWYERS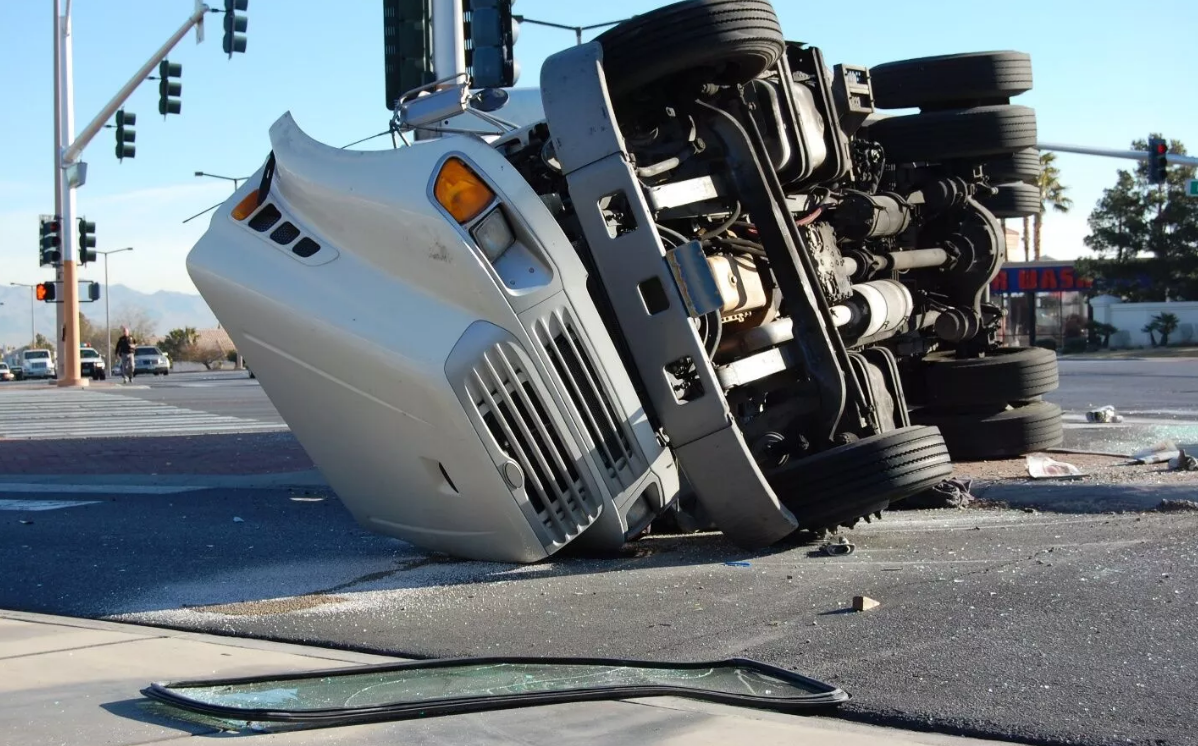 Tractor trailer accidents can cause some of the most serious injuries that we see in Northern Virginia. Semi truck accidents have a much higher statistical probability of causing a wrongful death than a "normal" car accident. These truck crashes complicate your life considerably, and force you to deal with mounting medical expenses for continuing treatment, and lost income from work. Call an experienced Fairfax truck Accident lawyer right away to help you hold the negligent truck driver and trucking companies responsible. Let us help you get the compensation you deserve for the injuries that they caused.

Attorney Joe Blaszkow and his team work tirelessly to investigate truck accidents, and hold at-fault parties accountable. We fight for injured people in Fairfax (City), Fairfax County, and all over Virginia.

If you have been hurt in a tractor trailer accident caused by the negligence, recklessness, or carelessness of a truck driver, call an experienced Fairfax truck accident lawyer to help you get justice today. Contact Blaszkow Legal for a free consultation and learn how we will fight for you, from day one.
Different Kinds of Fairfax Truck Accidents
Tractor trailers can cause a variety of accidents, and all of them can result in very serious injuries.
Rear-end collisions

Jackknife accidents

T-Bone collisions

Sideswipe crashes

Underride collisions

Rollover accidents

Shifting cargo crashes
Common Causes of Fairfax County Truck Accidents
While every accident is different, there are some common threads that we see in the truck accidents that we handle at Blaszkow Legal. Some of the common causes of truck accidents in Fairfax include:
Distracted driving

Speeding

Driving too fast for weather conditions

Tailgating or following too closely

Careless driving

Reckless driving

Failing to obey traffic control devices

Changing lanes without signaling or checking mirrors

Truck driver fatigue

Driving under the influence

Shifting cargo

Improperly secured cargo

Improper driver training

Vehicle defects

Aggressive driving
What Are The Laws That Govern Truck Drivers in Virginia?
Tractor trailers and all commercial vehicles are governed by rules set forth by the Federal Motor Carrier Safety Administration (FMCSA). This body is part of the US Department of Transportation, and is specifically tasked with regulating Interstate Trucking and Interstate Commerce. They issue a huge set of regulations that truck drivers as well as trucking companies have to follow. These regulations are called the Federal Motor Carrier Safety Regulations (FMCSR).

These rules set out numerous requirements for truck drivers and the companies that they work for. Here are some important rules that truck drivers have to follow:
Truck drivers may not drive after accumulating 60 driving hours in seven consecutive days, or 70 hours in eight consecutive days. The driver must have a day and a half off between these extended shifts

Truck drivers have to stop for 30 minutes after driving for 8 hours straight. This break must be taken with the vehicle completely stopped, unless there is a team driver, that is another driver in the truck to take over

After being off duty for 10 hours, a truck driver may drive for 11 consecutive hours
Do tractor trailers have black boxes?
Most people have heard the term "black box," and they equate it solely with airplanes. However, most commercial vehicles do have a form of a black box system. A black box is an electronic module/system that links to different computers, and can give investigators and reconstructionists an idea of what was happening in the operation of a vehicle before the accident occurred.
Electronic control module (ECM). This is a device that controls the vehicles engine and other computerized system such as onboard navigation and the infotainment system. However, generally, if a device is not Factory installed, it will not be linked to this device.

Event data recorder (EDR). This is a computer device replete with sensors, and is designed to record information about the truck's mechanical operations before an accident. Some of the things it monitors include speed, gear position, breaking and application of the brakes, steering inputs, and more.
Most trucks are equipped with an electronic logbook system (whereas in the old days, truck drivers had to keep a pen and paper log book in the cab). However, this logging device is usually a separate system such as an iPad or laptop, and is not technically part of the black box system. However, it will be vital in the post accident investigation of the crash.
Liability in Fairfax Truck Accidents
Trucking accidents, because they are so severe, require a deep dive to determine all of the relevant parties that are liable in an accident. Trucks carry minimum insurance policies, in accordance with Federal law. Non-Hazmat tractor trailers will often have million-dollar insurance policies. But if you have been seriously or catastrophically injured, or the accident has caused the wrongful death of a loved one, this insurance coverage (even $1,000,000) may not going to be enough. It is the job of an experienced truck accident lawyer to run down all of the potentially liable parties and their insurance coverage, to ensure that you and your family receive the compensation that you deserve

While investigating a truck accident, Blaszkow Legal's team of attorneys, paralegals, and investigators will root out all of the companies involved, to see where the negligence lies, and who was responsible. This can often include:
Truck driver

Trucking company

Freight loading company

Trailer owner

Vehicle part manufacturers

Repair companies

Independent truck inspectors

Shippers and freight brokers
Investigating Truck Accidents in Fairfax
Investigating a truck accident is complicated, and is not a quick process. Thankfully, we have a dedicated team at Blaszkow Legal who knows how to investigate these accidents, and to find the information that we need to make your claim.

As we investigate, we will research and locate:
Witness information

Camera footage including dash cameras, surveillance cameras, etc.

Driver logs

Black Box data

Pre-trip inspection reports

Vehicle inspection reports from the company

Cargo manifests/bills of lading

Shipping data

Dispatching information for electronic or dispatching services

Accident reconstruction reports

Accident scene photos

Police reports

Reconstruction reports

Post accident drug and alcohol tests as required by the law
Quite often, at-fault companies do not wish to share this information after an accident. In serious collisions, we may determine that the best course of actions to file a lawsuit right away, so that we can subpoena this information. This is a complicated determination to make, and it is very important to speak to an experienced attorney right away.
What Should I Do After Being Involved in a Fairfax County Truck Accident?
If you have been hurt in a truck accident that was not your fault, you need to follow these steps to protect yourself and to preserve your claim:
Call the police. Always call the police after an accident, no matter what. Never let anyone talk you out of it. Even if the police don't ultimately come out, if the accident is minor, you should always call them anyway. This call is a piece of evidence that helps to clarify the time and location of the crash.

Go to an urgent care center or hospital. After a truck accident, generally, you want to go to the emergency room to get checked out. Internal injuries and other harms, such as concussions, can result without you being aware.

Give the hospital your health insurance. Often hospitals and urgent care clinics will want to get information about the car insurance and trucking insurance companies after the accident. Don't give it to them! Always use your health insurance as we discuss here.

Call an experienced Fairfax truck accident lawyer. Sometimes you have to speak to your own car insurance company, and this can be a counterproductive encounter, depending on the facts of the crash. Always talk to a lawyer first, to make sure that you are protected. Even your own car insurance can sometimes fight against you!

Keep a diary. This may sound like an adolescent activity, but it's not. Documenting your pain, and how the crash has affected you on a daily basis can help prove your damages in trial, or to an insurance company. But don't worry, just because you write it down, does not mean that your attorney is going to automatically give it to the other side. But it will help give your attorney and insight into your life after the accident. Remember, we have to prove your damages
The Statute of Limitations in Virginia Truck Accidents
Virginia classifies truck accidents as personal injury cases under Virginia Code 8.01-243. This means that you have two years from the date of the accident to file any lawsuit. But this is a maximum timeline, and it is not always beneficial to wait till the last minute. Again, you want to speak to an attorney immediately to make sure that you are protecting and preserving any applicable deadlines.

If the crash results in the death of a loved one, then you have two years from the date of your loved one's death. If the person died at the accident scene, then that two years begins to run on that day. However, if the person died as a result of injuries, for example 3 months after the crash, then that two-year period does not begin to run until your loved ones death.
Call a Fairfax Truck Accident Attorney Today!
If you are a loved one have suffered injuries as the result of a tractor-trailer accident in Fairfax county, or anywhere in Virginia, Maryland, or Washington, DC, then contact Blaszkow Legal today! Attorney Joe Blaszkow and his team can help you get the justice that you deserve. Call us for a free consultation, and let us fight for you!
Alexandria/Northern Virginia Office:
5270 Shawnee Road #102, Alexandria, Va. 22312
703-879-5910
Richmond Office:
7824 Shrader Road, Richmond, Va. 23294
804-273 8929
Hablamos Espanol!
Speak to a Truck Accident Attorney right away!
The at-fault party has a team of insurance adjusters and defense lawyers who are fighting against you from the moment the crash happens. Don't you deserve someone fighting just as hard, FOR YOU?

Of course you do! Call Blaszkow Legal today, and Get Justice with Joe - 703-879-5910