FATAL AUTO ACCIDENT LAWYERS IN WASHINGTON, DC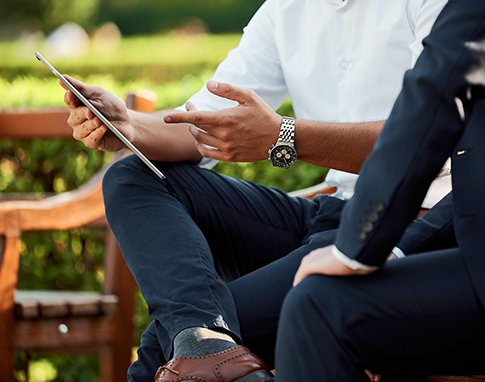 When a loved one is killed in a fatal auto accident in Washington DC, the trauma that the family endures is significant. During this time, there are a a whole mess of other factors that are vying for your time and attention, all while you are trying to grieve, and put the pieces back together.
If you believe that your loved one has been killed as the result of someone else's negligence in a fatal car crash in the District of Columbia, you should contact an experienced attorney right away. Consult a dedicated fatal car accident lawyer with Blaszkow Legal today, to understand how we can take some of the stresses of the claim process off of your shoulders, and begin to pursue you and your family's wrongful death claim. Every wrongful death case is different, and requires unique time and attention.
Because of how complicated these wrongful death cases can be, it is important that you pick a team that has dealt with fatal auto accidents in DC for many years.
Who is the Responsible Party?
There may be multiple responsible parties in the event of a DC fatal auto accident, both individuals and companies. There may be a government party involved, such as a government vehicle. There may be criminal proceedings as well as civil, such as DUI charges arriving from the accident against the asshole person
There are a lot of deadlines that start running if you wish to pursue a wrongful death claim. Contact an experienced car accident lawyer right away
The Negligent Parties in DC Fatal Auto Accidents
A wrongful death lawsuit is the final part of the process when trying to get justice when you have lost a loved one. However, there are a lot of things that have to be done before this lawsuit is fine. One of the first things that we, as your attorney, have to do is to begin investigating the case. We have to find out how the fatal accident happened and who is responsible.
In order to bring a wrongful death claim, we have to prove that your loved one died has the result of someone's negligence, carelessness, recklessness, or intentional action.
Other factors can also impact whether or not you have a claim, and against whom.
Some accidents involve malfunctions, such as manufacturer's defects and airbag problems. An experienced personal injury lawyer will be able to guide you through investigating these claims, and filing them against the person, persons, or companies that are responsible for your loved ones death.
Fatal Auto Accidents and Roadblocks to Recovery
Washington DC is one of the jurisdictions that practices the contributory negligence doctrine. That means that the person who has been harmed, meaning your loved one, cannot have been responsible for the happening of the accident. If for example, your loved one was killed because a drunk driver was illegally and dangerously joy riding through town, but your loved one did not stop at a red light or stop sign, the insurance companies are going to use those facts to attack, and potentially defeat you and your family's claim. A person bringing a claim cannot be even 1% responsible for the accident.
Getting help for a fatal auto accident in DC
If your loved one was killed in a fatal crash in the District of Columbia, you and your family may have a wrongful death claim. This claim has to be investigated, and all of the people responsible have to be found, and brought to justice. The experienced and dedicated team of attorneys, paralegals, and investigators at Blaszkow Legal is ready willing and able to fight everyone that we have to to help you and your family through this horrible time. Get Justice with Joe, and call us for a free consultation today.