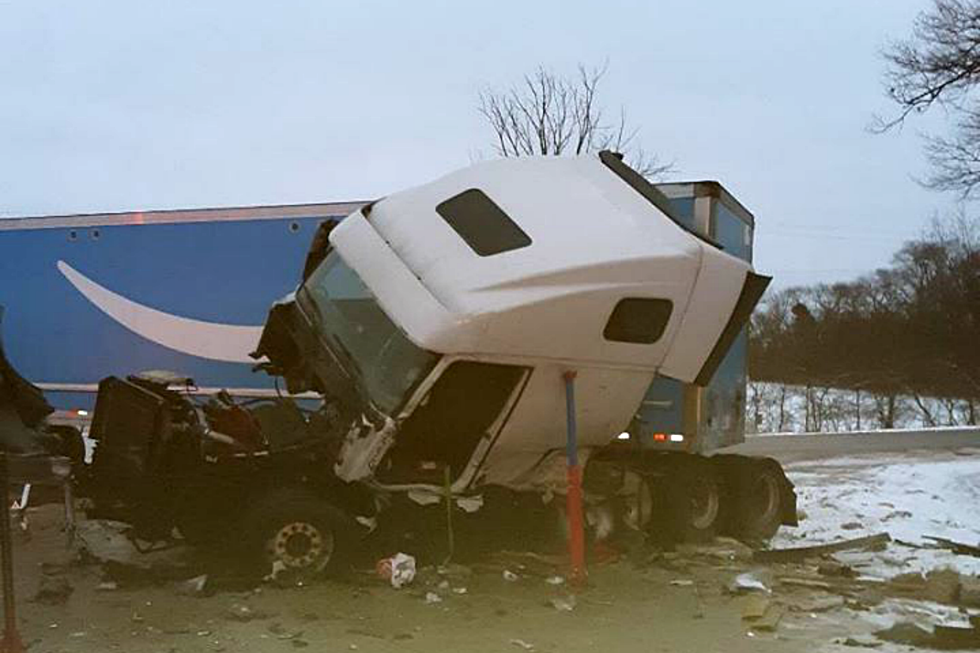 How are Truck Accidents different than Car Accidents?
---
Car accidents very often result in injury to the innocent party or parties involved. While these accidents can sometimes be serious, and even fatal, they are not always this way. In fact, even though some car accidents do even result in a wrongful death, statistically, it does not happen often. Truck accidents, however, have a much higher statistical likelihood of causing a wrongful death, or injuring people in a severe, sometimes even catastrophic manner.

These accidents are often more severe because of some basic physical principles involved, such as the sheer size of the striking tractor trailer. 18-wheelers are huge, and before they have to get oversize-load permits and other approvals, they can weigh up to 80,000 lbs! That's 40 tons of steel and cargo that can strike and sometimes crush smaller vehicles on the highway.

Making sure you have an experienced truck accident lawyer on your side is absolutely essential, like the team at Blaszkow Legal. We aggressively negotiate and we also aggressively investigate. It is vital to peel back the layers of a trucking accident, because there is often not in enough insurance coverage, at first glance, to go around when people are very seriously hurt, or killed.
Who is responsible in a trucking accident?
Many different parties can ultimately be liable in trucking accidents. This is true in all three DMV jurisdictions: Virginia, Maryland, and DC. While the truck driver is the one who negligently operated the truck, and cause the accident, that truck driver may not be the only party involved in the transportation of that cargo from point A to point B.

An experienced truck accident law firm is going to get to work right away and figuring out how the accident happened and how each potentially-negligent party may have contributed to that accident. Some of the parties who may be responsible for a truck accidents include:
The negligent truck driver. Truck accidents can happen for any number of reasons, and are often found to be the result of improper operation. Sometimes drivers are distracted by all of the systems in the cab, other times they may be speeding, another times, perhaps not sufficiently trained operate the truck.

The trucking company itself. A negligent truck driver's employer is going to be a party to any action, because of a legal doctrine known as respondeat superior. This is when an employer is held legally responsible for the actions of its employees, within the normal course of their duties.

Larger trucking companies and Contracting outfits. Most of the trucks on the road today are not owned by massive corporations, but my smaller companies, and even individual owner-operators. However, many times the freight that is moved is merely one part of a larger journey that is sometimes organized by larger trucking companies and freight shipping organizations. In the event of a serious accident, these entities may share some liability and exposure.

Dispatching companies. Truck drivers are often guided, and sometimes pressured by, dispatching outfits that keep the trucks moving/ They can also guide and sometimes completely control, the route that the truck will take. In some incidents, a dispatching service may be pushing the driver too hard, or to drive in a manner that is reckless or negligent. Other times, the dispatching service may send a truck into an area not rated for big rigs.
Each one of these parties above is going to have a team of insurance adjusters and defense lawyers working very hard to minimize or cap your claim. They are going to work very hard to argue that they have no hand in the moving of the freight, and the happening of the accident. This is another reason why truck accidents are different than car accidents, because well over half of all 18-wheeler truck accidents will wind up in court.
The mechanism of impact
As we said, truck accidents are often severe because of their sheer size. Additionally, a truck going at 55 mph is going to take longer to stop than a car going the same speed on the same highway. The inertia of the truck is working harder to fight the brakes on that truck. Trucks require much longer distances to stop.
As a result of this longer stopping distance, truck drivers have to exercise a different kind of caution than other drivers. When other drivers get into their lane, responsible truck drivers will back off, to increase the distance between their cab and the vehicle ahead, preparing in the event of an emergency. Some truck drivers, however, do not take that precaution.
Truck accident injuries
When trucks come into collision with smaller motor vehicles, whether cars or SUVs, the injuries can range from sprains and strains to loss of limbs, traumatic brain injuries, and worse. Sometimes, big rigs will roll, and a crush other vehicles, or other vehicles will become lodged under them. The resulting injuries are most often not only severe, but life-altering.

Regrettably, many truck accidents are fatal. Fatal car accidents are treated as wrongful death claims. Wrongful death claims are very complicated in Virginia, because of the Court processes involved.

In order to pursue a wrongful death claim, and estate has to be created in the circuit court. A person must be named as an Administrator of the Estate. Some families wish to have a loved one appointed, however there are instances when it is more practical to appoint a dispassionate party, such as a retired lawyer or retired judge.
Contacting a Truck Accident Lawyer
If you have been hurt in a truck accident that was not your fault, or you have lost a loved one in an 18-wheeler collision, you and your family may be entitled to compensation. Call a dedicated and experienced truck accident lawyer, who has a team that is ready willing and able to fight all of the insurance companies, to get you the full amount of compensation for your damages. The insurance companies get to work right away after an accident to chip away at your case, or deny it outright. Make sure that you have someone fighting on your side who can stop them.

Let us fight for you today, and hold the negligent trucking companies accountable. Contact attorney Joseph Blaszkow and the team at Blaszkow Legal today for a free consultation anywhere within the Beltway, and beyond. We have significant experience working these horrific truck accidents, and let us put that experience to work for you.
Call Blaszkow Legal today at 703-879-5910