DIMINISHED VALUE CLAIMS ATTORNEYS IN ALEXANDRIA, VIRGINIA
If you have been in a car accident in Virginia that was not your fault, you may have a claim for Diminished Value - separate from any injury claim. Not all vehicles have diminished values - it is usually found in cases involving:
antique cars

newer vehicles, usually within the last 3-4 model years

rare or unique vehicles, such as sports cars, Tesla's or other electric vehicles

foreign cars, such as BMW, Mercedes, Audi, etc.
Insurance companies have no duty to tell you that you have this claim, and if you don't bring it up, they will let it pass - and if you sign a release for money, you may waive this claim!!! Do not sign anything until you speak to an attorney.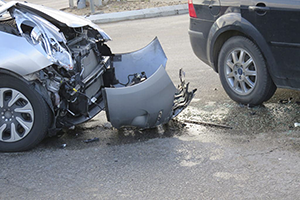 At Blaszkow Legal, we have been helping our clients recover their Diminished Value damages throughout the DMV for over 40 years!
These claims are pursued against the tortfeasor's or at-fault party's, insurance company such as GEICO, Progressive, Allstate, State Farm and others. Occasionally, your claim may be handled by your own insurance company, if the case involves an uninsured motor vehicle.
These claims have the potential to become complicated, especially since the insurance companies do everything they can to pay as little as possible. Importantly, since the insurance companies have no duty to tell you what claims you do and do not have, any settlement for property damage that may have been signed, may have waived any future claim. This is why it is vital to see an attorney right away.
Some claimants, understandably, try to handle these Diminished Value claims themselves. However, those who do often make the mistake of getting an online assessment, which is a computer-generated report based on pictures that are sent in by the claimant. The insurance companies give these online-generated reports very little weight, if any at all.
Our office handles Diminished Value claims in a relatively straight-forward way, that our clients can keep track of:
1) Obtain a Diminished Value Appraisal
This appraisal, to be the most effective, should be done by a licensed, independent appraiser. The appraisal report has to address numerous factors: pre-accident evaluation, post-accident Kelly Blue Book valuation (or other national standard), local price equivalents, actual values, etc.

There are numerous appraisal services in the DC area, and we have access to the best appraisals and appraisers in the business. It is vital to have an unbiased and objective appraisal done, and we can assist you in getting this appraisal accomplished, usually within 1-2 weeks of becoming a client.
2) Open the Diminished Value Claim and Submit Documentation
Our office contacts the insurance company and establishes the claim for diminished value. A claim number is assigned, and an insurance adjuster. Sometimes this is a separate adjuster from the property damage and bodily injury adjusters. After the claim is opened, we will submit a demand package. This demand package includes the appraisal report, pictures, and any other evidence.
3) Settle or Litigate
Once the insurance company completes its own evaluation, usually within 30-60 days, they will make a settlement offer on the Diminished Value of the vehicle. At this point, we have a conversation with our client, and outline the options for moving forward. A client owns the case, not the attorney. It is our job to competent advice, and advocate for our clients' wishes. A client can settle for what the insurance company offers, make a revised demand, or initiate litigation.
The cases that are not settled are often resolved in the General District Court in Virginia, or in the District Court in Maryland. In DC, all litigated cases that are not small claims are filed in the DC Superior Court.
Our team can help you with your Diminished Value claim in Alexandria, Fairfax, Falls Church, Arlington, Woodbridge, Prince William County, Fort Washington, Oxon Hill, Silver Spring, Washington DC and beyond. Call or email Blaszkow Legal today - 703-879-5910
- - - -
Diminished Value in Virginia: https://law.lis.virginia.gov/vacode/title46.2/chapter16/section46.2-1600/
Diminished Value recognized in Maryland:
https://law.justia.com/cases/maryland/court-of-special-appeals/1971/363-september-term-1970-0.html
NOTE - Blaszkow Legal PLLC does not endorse any company or entity. Companies noted are for reference and education only.