DISTRICT HEIGHTS, MD CAR ACCIDENT ATTORNEYS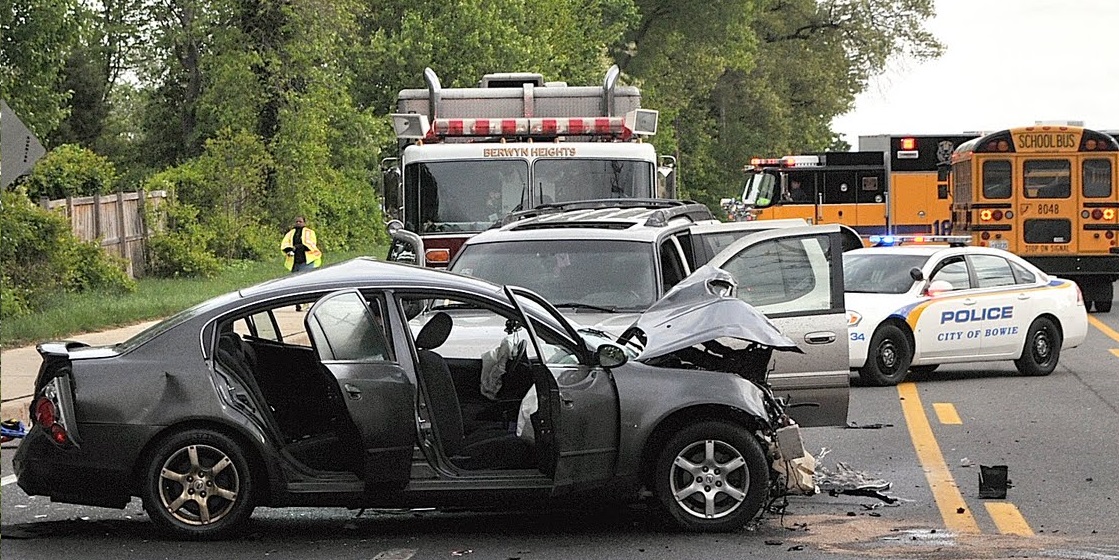 If you have been hurt in a car accident in District Heights, then you need to call an experienced Prince George's County Car Accident Lawyer right away. Car accidents can be extremely stressful, and you have enough to deal with after a crash. Knowing that someone is fighting on your side, against the insurance companies for you, can go a long way to giving you peace of mind while you focus on your treatment, and getting back to where you were before the collision.
If you or someone you love has been hurt in a car accident that was not their fault, you need an experienced car accident lawyer fighting for you right away. Call Blaszkow Legal for help throughout Prince George's county, anywhere in Maryland, Virginia, or DC.
We don't get paid unless you collect money - call today for a free consultation!
Choosing the Right Maryland Car Accident Lawyer
Blaszkow Legal is well known, and trusted by our clients. We have over 200 five-star Google reviews, and counting! Satisfying our clients is important, and we do that through aggressive representation to get the most compensation that we can for those who have been hurt.
One of the things that sets us apart is our willingness to go all the way for our clients. There are many law firms out there that only want to settle cases, and as soon as that firm realizes that the case has to be litigated, they get rid of the file. That is not us! We are a team of litigators, and if the insurance companies want to deny liability, or not give our clients to compensation they deserve, we are not afraid to move to the next level and file a lawsuit, for those cases were it is justified.
Because of our reputation, and because of our work using the Blaszkow Legal Method (where we prepare every case for trial from the moment it walks in the door), over 85% of the cases that we work settle before a lawsuit is ever filed.
Proving your District Heights Car Accident Claim
After you have been hurt in an accident, you have to prove your case! It is not enough to merely make accusations and allegations. The burden of proof is always on the claimant, or person bringing the case.
When you engage the car accident lawyers at Blaszkow Legal, we immediately set our team to work investigating the case. We are looking for anything that we can find that will help us to prove that the other person was at fault.
Two of the most common pieces of information that we search for after a car accident are 1) witnesses and 2) camera footage. Witnesses and surveillance camera footage can stop the other side from making allegations that can defeat your claim. But it is important that we identify and preserve this information as soon as possible after the crash!
District Heights Car Accidents and Contributory Negligence
Maryland is a unique state in that it practices a legal doctrine known as contributory negligence. This is very different than the law in most other states, and is practiced not only in Maryland, but also in Washington DC, Virginia, and North Carolina. Contributory negligence means that a person who is found to be even 1% responsible for their accident, cannot succeed on a claim against someone else for their injuries. In other words, to have a case, you cannot have been at fault for the accident.
This is a very high burden to meet, and is very very different than most people are used to. This is one of the many reasons it is so important to call a car accident lawyer immediately after a car accident, so that you do not say anything to an insurance company that they can use against you later on!
Talking to Car Insurance Companies after a Maryland Car Accident
Generally, it is never safe to talk to a car insurance company after an accident. That may seem counterintuitive to you, but it is for your own protection. After a car accident, your claim is against the person whose negligence caused the accident. But what if the at fault driver didn't have any car insurance? In that instance, your case becomes an uninsured motorist claim.
Uninsured motorist coverage (or UM) is part of your own car insurance, which means that the people who will be fighting against you work for your own car insurance carrier. No matter how friendly they sound on the phone, they will use anything they can to defeat your claim. Insurance adjusters are not out to help you or to get you the compensation that you deserve. They work for their stockholders - their job is to minimize your claim as much as possible.
Always call an experienced personal injury attorney after a car accident, that way you are protected immediately.
What You Can Claim After a Maryland Car Accident
After a car crash, you have the ability to file a claim for your damages. Damages is a legal term of art, which is supposed to encompass all of the ways that your life has been impaired and impacted by the accident. Some of the common elements of car accident damages include:
Pain and suffering

Costs and expenses of medical treatment

Prescription costs pain

Embarrassment

Property damage

Time lost from work

Future lost wages

Loss of earning capacity

Permanent injury

Scarring
Contact a Maryland Car Accident Lawyer Today!
Dealing with a car accident and the injuries that it causes is hard enough on you, without you having to deal with people who are trying to minimize your claims and make you feel small and insignificant. You may not realize it, but every car accident case is an uphill battle against an insurance company.
But you don't have to fight alone! Call the experienced Maryland car accident lawyers at Blaszkow Legal who will help you get the justice that you deserve! Attorney Joe Blaszkow and his team are dedicated to getting you the compensation that you need to get you back to where you were before the accident.
Call us today for a free consultation and see how we can help you get the compensation you deserve!
Get Justice with Joe Blaszkow
You can hold a negligent person accountable for an accident where you have been hurt. You should never feel helpless after a crash that was not your fault!

Call us today for a free consultation!!!