LORTON, VIRGINIA CAR ACCIDENT LAWYER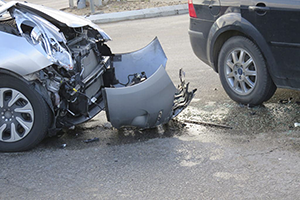 Lorton is a wonderful place to make a home, but it is also can be a difficult place to drive, due to the number of highways and byways in the area. Because of the congestion, and so many people passing through from Prince William County up to DC and back, car accidents and truck accidents happen with alarming frequency. And it is not just the commuters who are hurt in these accidents, but local residents, too. If you have been involved in a car accident in Lorton, Virginia, then you need to speak to an experienced Lorton car accident attorney right away who will help you get the compensation that you deserve.
Common Causes of Lorton Car Accidents
Collisions in the Lorton area have the same general causes as those throughout the rest of the Commonwealth - they just happen with frustrating frequency:
Improper merging. A lot of car crashes happen when Vehicles attempt to merge lanes, and fail to do so in a safe manner. This often happens when a merging vehicle fails to yield the right of way to the traffic on the main road. Sometimes this is caused by speeding or aggressive driving, and other times simply by failing to properly look out for other vehicles on that roadway.

Speeding. Speeding is one of the leading causes of car accidents throughout Northern Virginia. Speeding is exceedingly dangerous, because it often leads to, or is a part of, aggressive driving. This aggressive driving encompasses a wide range of traffic violations, each one of which puts other motorists in danger. Many people who speed, also change lanes without signaling, so other drivers are not prepared for their sudden jerks and movements, which can cause some pretty horrific accidents.

Parking lot accidents. Many car accidents happen on private property, such as the Springfield Mall. However, despite the relatively low speeds of some of these collisions, people do still get hurt. What makes these crashes more difficult, is that often the police will not come out, and many motorists do not think to call security so that a report can be made.

Following too closely. Following too closely, or tailgating, is the most common cause of car accidents in Virginia, and most other places as well. When someone follows your vehicle a little too closely, they have dramatically decreased the reactionary gap between them and your vehicle. If you have to abruptly stop due to debris or the movement of a vehicle in front of you that they cannot see, that driver behind you does not have enough time to stop, and smashed into the rear of your car.

Distracted Driving. Lots of drivers still use their phones while driving, taking their time and attention off of the road. Some people do this at highway speeds, and this is a growing danger in Lorton.
Why Do I Need a Car Accident Lawyer in Lorton?
Anytime that you are involved in an accident, you are becoming involved in an insurance dispute, whether you realize it or not. Insurance companies are not trying to give you the fair and full value of your claim. On the contrary, they are doing everything they can to lessen the value of your claim. Remember, they work for their stockholders, not you for. They have teams of adjusters and lawyers who are working tirelessly to give you as little money as possible.
Our team at Blaszkow Legal is devoted to maximizing your claim, and getting you all of the compensation you deserve for the injuries that have been caused by someone else's negligence.
You have to call us right away, however, because the longer you wait, the easier you make things for the insurance company. It is always the burden of the plaintiff, or the person bringing the claim, to prove the case. The most effective way to do this is through evidence. Utilizing the Blaszkow Legal Method, we begin investigating your case comprehensively, from the moment you walk into our door. The sooner we begin our investigation, the better chance we will have of being able to preserve the evidence that we can use to overwhelm the insurance company, and get you the best result. Things such as camera footage, and witness statements, need to be preserved and protected, lest they be overwritten or forgotten.
What Kind of Cases Do You Work in Fairfax County?
Blaszkow Legal is ready willing and able to fight for you, no matter what kind of collision you have been involved in, wherever the accident is, from Falls Church to Fredericksburg. We have experience with all of the following:
Call a Lorton Car Crash Lawyer Right Away!
If you have been injured in an automobile accident that was not your fault, you need competent counsel now. Put our team to work for you, and we will start battling the insurance companies immediately for you. Call us today for a free consultation on all personal injury matters, 703-879-5910.