Fairfax County Bus Accident Lawyer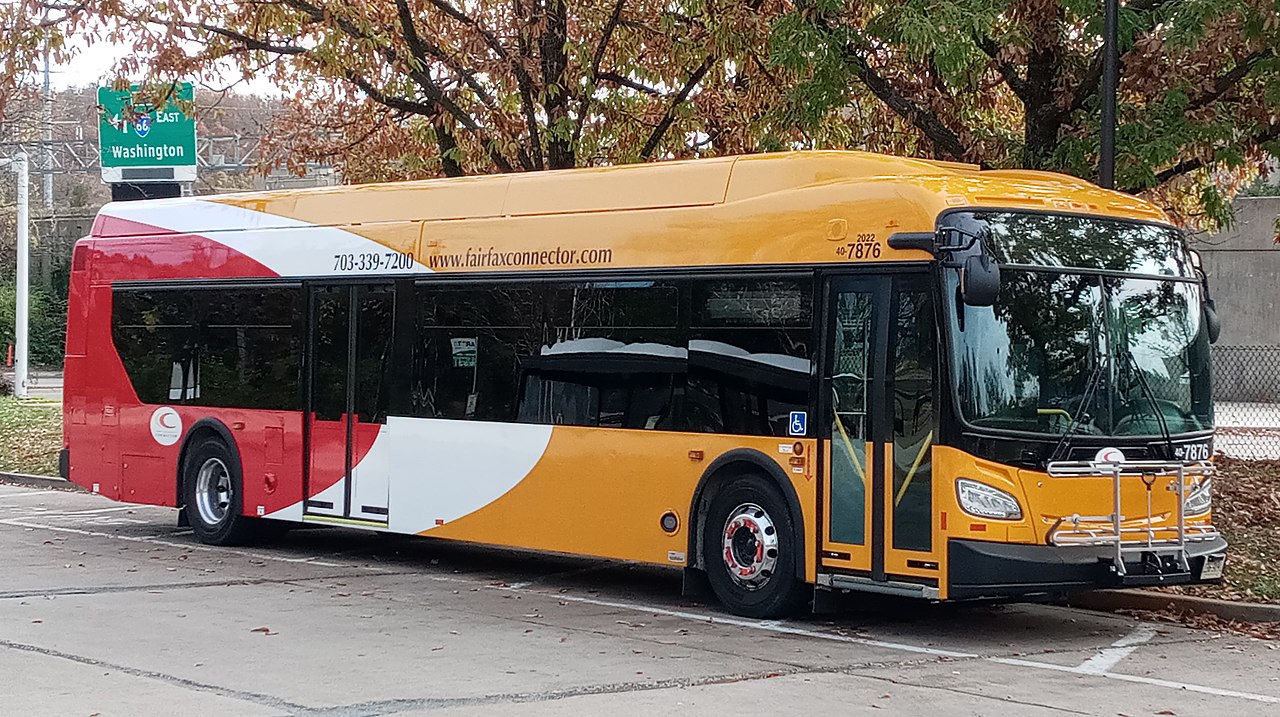 While the Metro System is excellent, the tracks will not get you everywhere. Often in Fairfax County, if you want to get where you're going, you need to get on a bus. These buses are mostly driven by competent, qualified, professional bus drivers who work tirelessly to get us to where we need to go. However, when bus accidents do happen, they can be severe, and they can cause injuries to a lot of people. If you have been involved in a Fairfax bus accident, you need the right attorney who is going to get you the compensation that you deserve, and hold the negligent parties accountable.

Blaszkow Legal, PLLC, has been helping the victims of bus accidents for over 40 years in Fairfax County, and across the DMV. Call us now for a free consultation, so we can start investigating, and get you the compensation you deserve.
Fairfax Bus Accident Injuries
Depending on where you are on the bus, and depending on where the impact is, the injuries that arise from bus accidents can be quite serious. When you are riding a bus, you have no seat belt or airbag. As such, people on the side seats can be thrown towards each other, while people on the bench seats can be thrown into the aisle, and can twist legs, hit their heads, and sometimes be hit by flying debris.

Bus drivers, in the event of a front-end collision, are the closest to the point of the impact and can sometimes be hurt the worst.
Common Causes of Fairfax Bus Accidents
In many cases, the bus accident is not caused by the negligent operation of the bus itself, meaning the driver is not always at fault. Sometimes the accident is caused by other motorists on the road who are not looking where they're going. Some common causes of Northern Virginia bus accidents are:
Inattention to the roadway

Recklessness or carelessness
Who is the case against?
If you are in a Fairfax bus accident that was caused by the negligence of another motorist's vehicle, then your claim is against the driver and/or operator of that vehicle. For example, if you are in a bus accident where the bus is hit by a tractor trailer, then your claim is against the driver of that tractor trailer, and the company that owns/operates it. There may be other defendants, as well, but this is very fact-specific.

If the bus accident was caused by the negligent operation of the bus by the driver, then your claim is against the bus driver, and the transit system itself.
When the bus driver is negligent
If you are injured when the bus driver was negligent, then your remedy is to pursue a claim against the bus driver, and the bus driver's employer. If you're on a private passenger bus, such as a shuttle bus to and from a Metro Station, then the private company that owns that shuttle bus is going to be one of the defendants.

However, if the bus that you are on is a government bus, such as a Fairfax Connector or a WMATA Metro Bus, then the claim is going to be against that governmental corporation, or governmental entity.

Claims against a governmental entity can be very tricky, because the claims process works differently than claims against private parties. Under Virginia law, you are required to give official notice to the governmental entity, such as Fairfax County or the City of Alexandria. If you don't, then pursuant to Virginia law, you may have barred your claim. It is extremely important, if you have been involved in a bus accident, to call Blasco legal right away, so we can make sure that you're right to pursue your claim or preserved.
Other Parties' Liability
In certain bus accidents, you cannot recognize or even realize who the negligent party is. This is what we investigate when we open the file. Some bus accidents happen due to poor maintenance or improper repairs. In these instances, your claim may be against the transit system, or perhaps even a third-party mechanic or maintenance company.
It is important to call an experienced personal injury attorney right away, to make sure that we can protect and preserve the evidence we need to prove your claim.
What can you claim as compensation after a Fairfax bus accident?
After a bus accident, you can be left with any number of injuries, to say nothing of the trauma, inconvenience, and pain of your injuries from the accident itself. When you get Blaszkow Legal on your side to fight for you, we not only investigate who is at fault, we ensure that all of your injuries are documented, so that we can get you all of the compensation that you deserve.

Some of the elements that make up your claim include
medical expenses

future medical expenses

time lost from work

future time lost from work

lost or reduced earning capacity

pain and suffering

inconvenience

impairment

disfigurement or scarring

permanency
What is the Statute of Limitations for a Virginia Bus Injury Claim?
Under Virginia law, you have two years to bring a lawsuit for personal injuries. However, as stated above, that's not the only time line that matters. There are other timelines that have to be taken into account, depending on whether the bus that you were on is a government-run bus, or a private bus.

The notice deadline to the government (at any level: city, county, etc) in Virginia, is different than the statute of limitations. Just because you have noticed your case properly, you still have to file any lawsuit before the statute runs. It is not either or. Contact Blaszkow Legal today to make sure that we can take the necessary action to check these deadlines and make sure that you have a viable claim for compensation
What about school bus accidents?
School bus accidents follow exactly the same law as, say, a Fairfax Connector bus. If the school bus that you are on was owned by a private company or private school, then generally there is no notice requirement like there is against the government. But if the injuries were sustained, or caused by, say, a Fairfax County Public School bus, then the notice deadlines definitely do apply.
Hiring an experienced Fairfax bus accident lawyer
If you have been involved in a bus accident as a passenger, or as the driver of another vehicle that was struck by a bus, you may be experiencing severe injuries, and serious pain. It's important that you have the time necessary to get back on your feet, and not be dealing with all of the stress of an accident. Call Blaszkow Legal today for a free and consultation, and we will help take the burden off of you. We will help stop collection calls, we will help file your claim, and we will work tirelessly to get you the compensation that you deserve. Our team of attorneys, paralegals, investigators, and other staff members are ready, willing, and able to fight to get you everything you are entitled to both out of court and in court.
Get Justice with Joe and call Blasco legal at 7:03-879-5910
---
Notice to Virginia local government agencies: https://law.lis.virginia.gov/vacode/title15.2/chapter2/section15.2-209/
Notice to Virginia State agencies: https://law.lis.virginia.gov/vacodefull/title8.01/chapter3/article18.1/