GLEN ALLEN, VA CAR ACCIDENT ATTORNEYS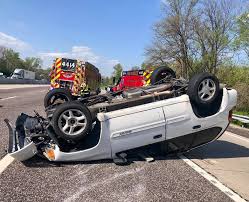 Virginia is a great place to live and work, but almost 200 car accidents happen every day! Most accidents are not injury-causing, but those that do result in injuries often seriously affect your life. If you have been hurt in a car accident that was not your fault, then you have the right to file a claim for compensation.
Car insurance companies are working hard from the minute your accident happens to minimize your claim as much as possible. Insurance adjusters work for their stockholders. You need someone on your side, who is working for you!
Attorney Joe Blaszkow is the Glen Allen Car Accident Lawyer! Let he and his team put their experience to work for you, and fight for you against all the people who just want you to go away! Get Justice with Joe and call today for a free consultation!
Richmond Office:
7824 Shrader Road, Richmond, Va. 23294
804-273-8929
What To Do After a Glen Allen, VA Car Accident
If you have been involved in a car accident, follow these simple steps to protect yourself and preserve your rights:
Call the police. No matter where you are, always call 911 to notify them of the location of the accident. In some jurisdictions, the dispatcher will tell you that officers will not respond, but that's ok - your call is still a record of the time and place of the crash.

Stay Safe. Sometimes the safest place to be after an accident is inside your car. Put out flares and warning triangles, if you have them. But remember: never put flares out near any leaking fluids, in case there is gas mixed in.

Take Pictures and Videos. Get lots of pictures and videos, of everything that may be related to the accident, in any way. Take pictures of tire marks, damage to your car, damage to the other vehicle, of drivers, of debris, of road signs, witnesses - anything!

Exchange Information. DO NOT just get the other driver's insurance card. An insurance card tells you who the insured party is, not who the driver is - and your case is against the driver, not necessarily the owner. Always get a copy of the other driver's state issued drivers license or government ID card.

ID Any Witnesses. Some police departments will take note of witness information, but many do not. If someone stops to help, or may have seen the accident, always to get their name, address, telephone number, and email. This includes passengers in the other vehicle, especially if the car that hit you was an Uber or Lyft!

Get Checked Out by a Doctor. If you have been hurt in a car accident, then you need to get checked out by a competent medical doctor. If your injuries are serious, then go straight to an emergency room! Alternately, go to an urgent care clinic. But always go to a medical doctor.

Call Blaszkow Legal. Insurance companies will try to call you almost right away, and the sooner you have engaged an attorney, the sooner you will be protected from them!
Common Injuries After Glen Allen Car Accidents
Injuries run the gamut after car accidents, because each accident is different. Indeed, two people in the same car in the same accident can have different injuries. However, some injuries are more common than others:
Sprains and strains of muscles

Headaches

Traumatic brain injuries

Burns

Lacerations

Bruises and contusions

Disfigurement

Internal injuries
Glen Allen, VA Car Accident Damages
After an accident, you have the right to file a claim for your damages against the person who caused your injuries. Damages is a legal term, meant to encapsulate all of the ways that the accident has impacted your life: financially, emotionally, and more.
Some of the common element of damages include:
Medical costs and expenses

Future medical expenses

Time lost from work

Future time lost from work

Loss of earning capacity

Pain and suffering

Emotional distress

Post-traumatic anxiety

Property damage
It is important to remember that damages have to be proved, not merely alleged. An experienced car accident attorney is going to be able to review your case and develop those damages to present your case in the most comprehensive manner for an insurance company, or if necessary, for trial.
Contributory Negligence and Virginia Car Accidents
Virginia is one of five jurisdictions that practices a legal doctrine known as contributory negligence. This is sometimes called the 1% rule, in that if a person is found to be partially at fault for an accident, even as little as 1%, then he cannot prevail on that claim.
This is a very high bar, and one that is not encountered by people who pass through the Commonwealth, or move here from elsewhere. Always contact an attorney for more information.
Why You Need to Hire a Glen Allen Car Accident Attorney
Insurance companies are working very hard to attack your claim, to pay you as little money as possible. It is the job of an experienced personal injury lawyer to do the opposite - to get you the most compensation as we can.
Additionally, the question of who you are fighting against for your compensation can change! If the other driver (the one who causes the accident) turns out not to have car insurance, your case is now an uninsured motorist (UM) claim. UM coverage comes from your own insurance coverage - anything you have said to them, they can and will use against you. You need to be protected in every aspect of a case!
Call A Glen Allen Car Accident Lawyer Today
When you have been hurt in a car accident that was not your fault, Blaszkow Legal is the Richmond-area law firm that is going to be able to fight for you from beginning to end. Our team of attorneys, paralegals, and investigators will get to work immediately and begin our investigation to prove your case, and fight for your rights.
Don't settle for less, and call Blaszkow Legal today.
We don't get paid unless you collect money - there is no risk to call. Speak to an attorney today!
Get Justice with Joe!
Attorney Joe Blaszkow has been representing clients in Glen Allen car accidents for over 40 years! He has fought in almost every court along I-95, from Arlington to Petersburg.

Call today for a free consultation, and get dedicated and aggressive representation fighting for you now!