RICHMOND, VA CATASTROPHIC INJURY LAWYERS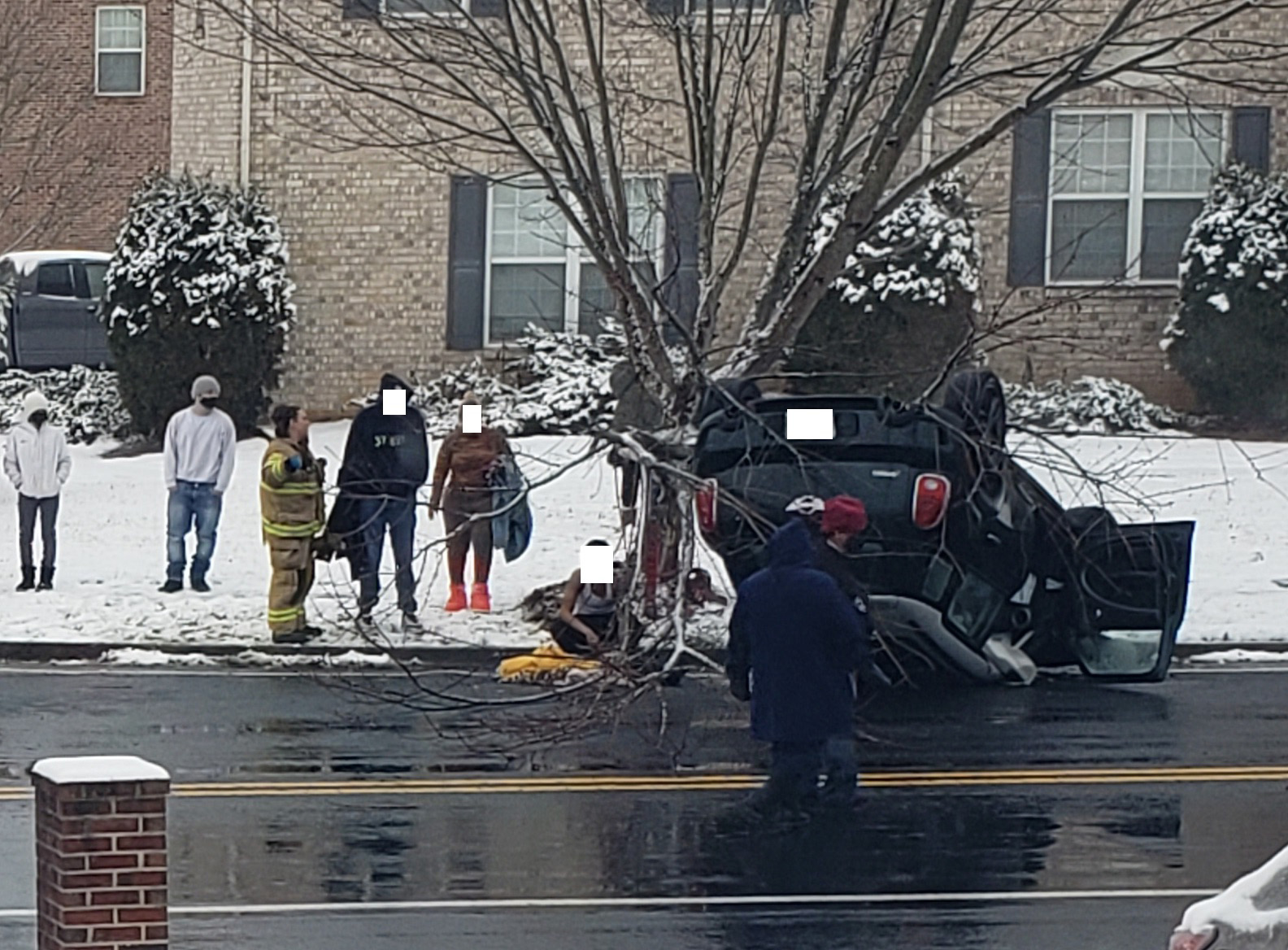 Catastrophic injuries is a term that we use in the legal profession to describe those injuries that are devastating, and life-altering. Innocent people are often hurt through no fault of their own, and these injuries can change everything about the way a person lives their lives. Catastrophic injuries can literally impact every moment of your day, potentially for the rest of your life.

There are many different injuries that we categorize as catastrophic, such as the amputation or loss of a limb, traumatic brain injuries, spinal fractures and spinal injuries, and other severe injuries.

When you are a loved one suffer these injuries as the result of the negligence, recklessness, or carelessness of another person, you can often feel frustrated, as well as devastated. If you or someone that you love has suffered a catastrophic injury as the result of someone else's actions, or inactions, then contact the experienced personal injury lawyers at Blaszkow Legal today. We will work tirelessly to get you as much compensation as possible. While we recognize that no amount of money can compensate you fully for the horrible experience you are going through, it can give you some piece of mind to hold the negligent parties accountable.
How Do Catastrophic Injuries Happen in Richmond?
The truth is that any personal injury claim has the potential to result in catastrophic injuries. Some of the more common incidents that can inflict catastrophic injuries on innocent people include:
The team at Blaszkow Legal is experienced in investigating all kinds of personal injury cases throughout the Richmond Metro area. Contact one of our Richmond lawyers today to talk about your options, and learn how we can help and guide you to fight for some measure of justice for your injuries.
How You Can Recover for Catastrophic Injuries
Catastrophic injury cases are investigated thoroughly as soon as you become our client. In addition to the standard review of negligence and evaluation of your damages, we also push our investigation farther into the assets of those people or entities that are responsible for your injuries.

Unfortunately, not all negligent parties have enough insurance coverage to properly compensate someone who has been so horribly injured. However, these people and entities will sometimes have additional assets that can be recovered, such as businesses, property, accounts, revenue, and more. In order to pursue this sort of recovery, litigation is required.

Litigation of this nature is almost always undertaken in the circuit court, and this process usually lasts from 1 to 2 years, not including any appeals filed by the defense.
How Do You Define Catastrophic Injuries?
We analyze a client's injuries, and the impact of those injuries upon our client's life, to determine whether or not we classify it as a catastrophic injury case. There are a few primary factors that we analyze in making that determination:
Medical treatment and prognosis. Someone who is in medical treatment for a year, does not have a catastrophic injury, solely due to the length of treatment. As humans, our bodies do take time to recover, and sometimes that recovery can be lengthy. Catastrophic injuries are often revealed when medical treatment does not end, or it's so extensive as to be overwhelming. Catastrophic injuries are also recognized when medical practitioners believe that a patient will require significant treatment for the rest of their life.

Nature and extent of injuries. Catastrophic injuries are the most severe that we see, aside from wrongful death claims. The mechanism of injury is evaluated, as is the treatment for that injury, and the likelihood of your recovery. While a laceration may heal over time, a very deep cut may slice through muscles and nerves, and you may never be able to use your hand or foot again. That would be the differentiation in a catastrophic injury case.

Impairment and activities of daily living. Catastrophic injuries impair and change the way that you have to deal with every aspect of your life. A permanent injury, that you will have to live with forever, is generally going to be considered catastrophic. It is this very impairment in every facet of your existence that makes the injury catastrophic. This is doubly true if you can no longer return to your chosen occupation, - for example if you can no longer lift items, or walk certain distances, or no longer possess the functional capacity to continue to work.
After you have been injured, always contact an personal injury attorney!
Catastrophic Injuries at Work
If you have been seriously hurt while in the course of your employment, you need to contact an experienced workers compensation lawyer, as your initial recovery is and treatment is going to be overseen by your employer's workman's compensation insurance. However, if you were injured at work, as the result of negligence that was not committed by your employer, then you may also have a third party liability claim.

A third party liability claim is when you have a separate claim for personal injury against someone who is not related to your employer, who caused your injuries.
Example: a FedEx driver driving a FedEx truck
is struck by a negligent driver on I-95.
In this scenario, the FedEx driver will be able to file a claim for his damages and injuries through FedEx's workers compensation coverage. And, if the FedEx driver was in no way responsible for the accident, he also has a separate claim against the negligent driver. This is called a third party liability case.
It is possible to have both a worker's compensation claim AND a third-party liability claim!!!!

Unfortunately, most people who are involved in workplace accidents do not consider whether or not they have a third party liability claim. Always contact an attorney right away if you have been hurt at work!
Common Catastrophic Injuries in Richmond
Almost any injury and condition can be catastrophic, depending on how it impacts your daily life. Some of the more common injuries that we see include:
Traumatic brain injuries. Traumatic brain injuries, or TBI's, are usually caused when the head is struck, strike something else, or shakes violently. One of the most common traumatic brain injuries is a concussion, but they can be far more severe than that. Traumatic brain injuries can not only impair your functioning, but they can change the way you perceive the world itself.

Spinal cord injuries. The spinal cord is protected by the vertebrae of the spine, but even small deviations in the alignment of those vertebrae can paralyze someone or impair functioning in many parts of the body.

Traumatic amputations. Personal injury incidents can result in amputations of limbs, or fingers or toes. This is unfortunately common in rollover accidents or other motor vehicle collisions where extrication by the fire department is necessary.

Internal organ damage. Our organs are protected by our bones and the rest of our body, but these organs can still be hurt, and this can lead to Serious complications. Lungs can collapse, kidneys can be bruised, and the failure of one organ can affect the others.

Serious/Third Degree Burns. Being horrifically burned is a extremely traumatic experience, and despite the best efforts of modern medicine, grafts and other techniques are not always able to completely repair the damage.

Loss of vision/loss of hearing. Losing one of your main senses is generally considered to be catastrophic, depending on the level of the impairment. This can be as a result of noise, flying debris, chemicals, or any number of other causes.
Catastrophic Injury Claims In Richmond
Insurance companies will often offer to settle claims for these injuries, but their settlement offers for almost always under the actual value of the case, given our clients injuries. It is the job of an experienced Richmond personal injury lawyer to review any such offer, and to determine whether or not the offer is actually compensating you with full value of the case to you and your loved ones.

Never accept a settlement offer, or speak to an insurance company without first speaking to an experienced personal injury lawyer!
Speak to an Experienced Richmond Catastrophic Injury Attorney Today
Catastrophic injuries will affect every aspect of your life, often leaving you to feel helpless and frustrated. But you don't have to deal with this alone, nor do you have to fight the insurance companies without help. The team at Blaszkow Legal is here to help you as much as we can, in every way that we can. While we are not doctors, and we cannot help heal your injuries, we can help you try to get justice for those injuries, and to hold the negligent people accountable who have hurt you.
Call us today for a free consultation anywhere in the Commonwealth of Virginia!
Richmond Office:
7824 Shrader Road, Richmond, Va. 23294
804-273-8929
Alexandria/Northern Virginia Office:
5270 Shawnee Road #102, Alexandria, Va. 22312
703-879-5910
Hablamos Espanol!
Get Justice with Joe Blaszkow!
Contact a team of dedicated personal injury lawyers and staff who are ready to fight the insurance companies for you!

Insurance companies work for their stockholders, but WE work for YOU!