NORTHERN VIRGINIA TRAUMATIC BRAIN INJURY ATTORNEYS
Brain injuries are unique among the traumatic injuries that you can experience after an accident or other injury-causing incident. Some injuries can be superficial, and some can dramatically affect your life - but you might recover. A brain injury, however, can change not only the way you interact with the world, but can dramatically change the way you see the world itself. A brain injury can change not only your life, it can change you.
Traumatic brain injuries (or TBIs) unfortunately happen all the time. They are often the result of what is called blunt force trauma, or a blow to the head. This sort of trauma occurs after the head is hit, or, as in a rear end collision, the head snaps back against the head rest. No matter how it happened, these brain injuries can cause serious alterations to your daily life.
TBIs can happen to anyone. While certain people are at heightened risk, the truth is that perfectly healthy adults can suffer severe brain damage, at any time. Car accidents, bus accident, and even slips and falls happen regularly, and brain injuries are a kind of injury that can result.

If you have been involved in a car accident or other incident that was not your fault, contact the experienced dramatic brain injury lawyers at Blaszkow Legal to help you recover and get you the compensation you deserve
What is classified as a traumatic brain injury?
Traumatic brain injuries are more common than people realize. After a blow to the head, many people are diagnosed with a concussion. A concussion is a common form of a traumatic brain injury.

The official diagnosis of traumatic brain injury must be made by a competent medical doctor. Often, a primary care doctor or emergency room physician will make the initial diagnosis, but will then refer the patient out to a neurologist for further assessment.
Many injuries are classified as traumatic brain injuries:
Hematoma

Cerebral swelling

Penetrating Injury (when something, like metal, strikes and goes into the head)

Diffuse axonal injury (when the head is violently moved, or shaken, causing tears of brain tissue)
What causes brain injuries?
Many brain injuries stem from a blow to the head. Brain injuries can result from small glancing blows, huge impacts. They can also result from non-blunt-force incidents, such as oxygen deprivation, explosion, and shock. Some brain injuries result in bleeding, internal bleeding, and swelling a different parts of the brain and surrounding tissue.

Some of the common causes of brain injuries are:
Assaults
How to determine if you have a brain injury
A brain injury can only be officially diagnosed by a medical doctor. But there are many things that you need to watch for, and that your loved ones can watch for, to see if you need to get evaluated right away: Brain injuries can manifest themselves in different ways, among different people. There is no single symptom that all brain injury victims will have. There are however, some common warning signs:
Forgetfulness, confusion, and cognitive impairment

Difficulty in finding a word

Extreme photosensitivity

Difficulty with balance

Visual disturbances, such as floaters and spots

Confused thought patterns

Post-traumatic amnesia
If you or a loved one are experiencing any of these symptoms, then you need to go to a doctor immediately. More often than not, you should go to an emergency room for an evaluation, as they will be better equipped to do the diagnostic testing and imaging necessary relating to a brain injury.
After the incident that causes your brain injury
If you have suffered a brain injury, you have a huge amount of things that you need to deal with that are going to conspire together to stress you, and overwhelm your faculties. You don't need to do that alone! One of the main reasons to contact a Virginia TBI lawyer right away, is to take some of these stresses off your place. Rather than having to deal with doctors and hospitals calling you to get insurance information, and trying to chase down their bills, a lawyer can help insulate you so that you can focus on your treatment, and getting better.

An experienced brain injury lawyer is also going to help you to file a claim against the person or persons whose negligence, recklessness, or carelessness caused your injuries.

The sooner you hire a lawyer, the better. Most people who have traumatic brain injuries have a problem with memory. This means that, due to no fault of their own, they can be bad historians when it comes to recounting exactly what happened in the incident that caused the injury in the first place. You want to hire an attorney who is going to get to work right away to begin the investigation into your case. At Blaszkow Legal, our team of attorneys, paralegals, and investigators are trained to do this right away. They immediately get to work in running down camera footage, interviewing witnesses, and developing the evidence that we will need to make your case as strong as possible.
Timelines and filing a claim
Virginia law treats traumatic brain injuries like every other personal injury cause of action in the Commonwealth. You, or your family, have two years from the date of the incident the file a lawsuit, and to advance your claim. If the claim is not filed within that time, known as the statute of limitations, then your claim may be forever barred.
Contacting a Northern Virginia Brain Injury Attorney
If you have been damaged as the result of someone else's negligence, then you have enough on your plate. Call Blaszkow Legal at 703-879 5910 to schedule a free consultation now. We know how to fight the insurance companies that may be trying to take advantage of you in your weakend state. Let us fight for you today.
Get Justice with Joe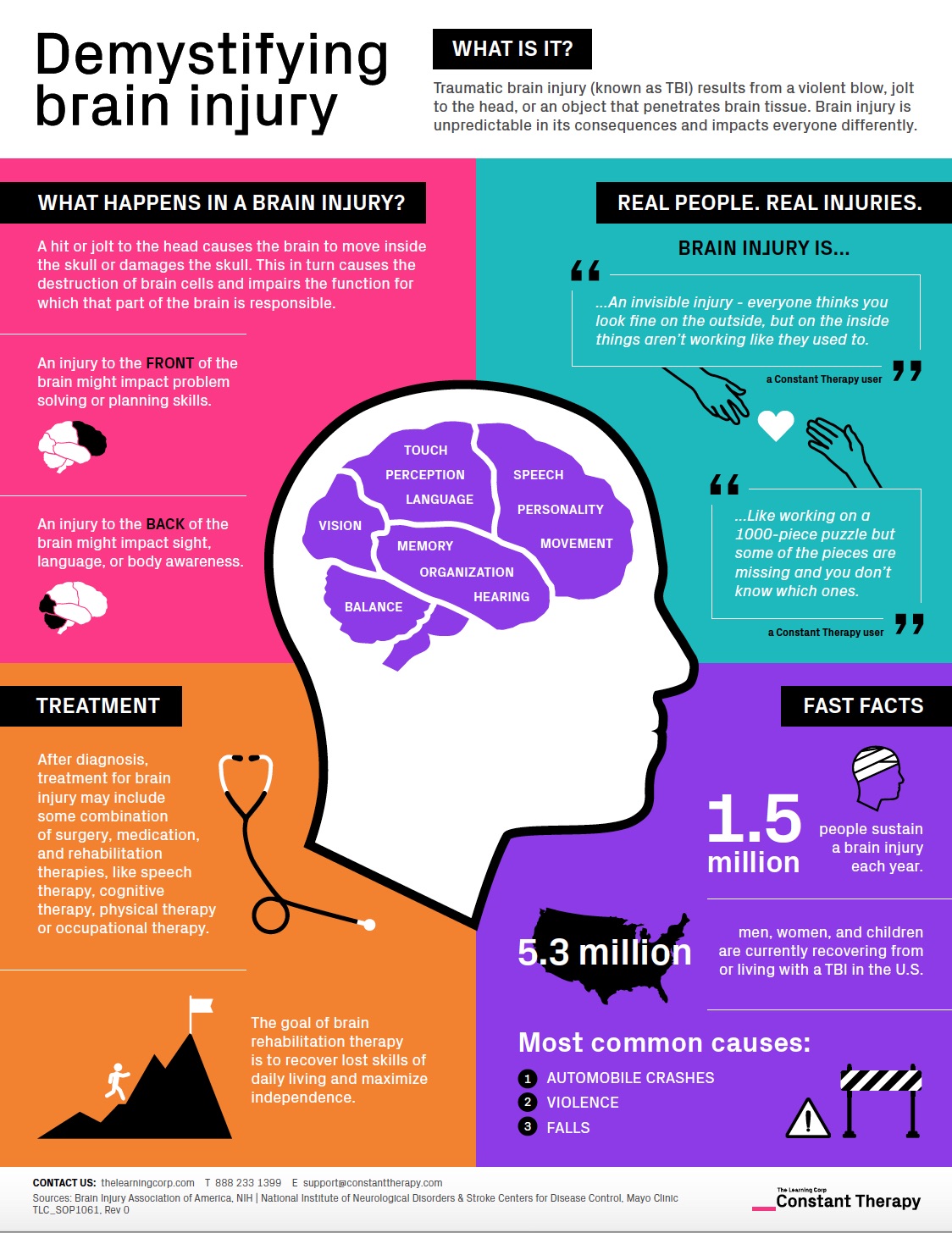 (Photo Credit: St. Luke's Health System, Kansas City, Mo. [ https://www.saintlukeskc.org/ ])