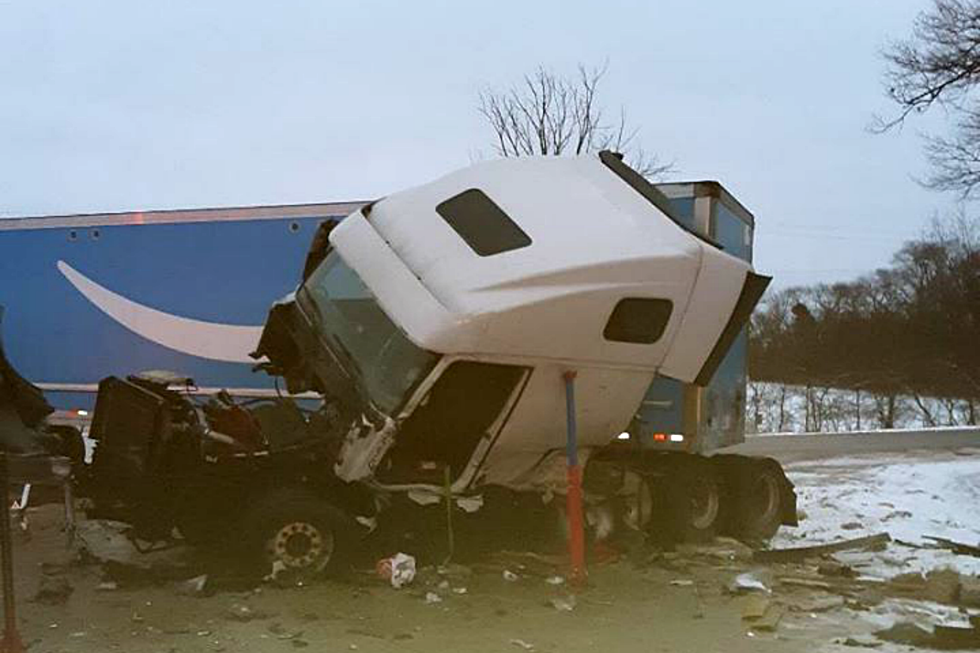 Do I Have A Car Accident Case if I Filed For Worker's Compensation Already?
---
This is a very frequent question that we get asked. Our office's location puts us right near I 95, I 495, and I 395 along the Capital Beltway, and we represent a huge number of drivers who are injured in car accidents while at work.
Unfortunately, there is a common misconception that a person has to select between filing a Virginia Worker's Compensation (also called Worker's Comp, or WC) claim, and a car accident claim. This is WRONG! The truth is, you as the injured party, have both - under certain circumstances.
Let's analyze the case of a hypothetical driver, to explain this more fully:
Tom Trucker is a big-rig driver, and he has dropped off his trailer across town, and stopped at a red light in Alexandria on his way back to the yard to get another. Tom is in a company truck, and an employee of his business, MegaTrucks. Tom is hurt when another truck doesn't stop and rear ends his vehicle. Tom is hurt, and he goes to the hospital.
Do I Have To Choose Worker's Compensation?
After Tom Trucker is released from the hospital, he heads back to work in Fairfax, where he reports the accident to his boss. He fills out some paperwork, and is told that a Worker's Comp adjuster will give him a call.
This adjuster is someone who works for MegaTruck's (Tom's employer) WC insurance carrier. This person is going to help Tom to get the medical care he needs to get better, and is also going to ensure that any of the bills Tom gets in the mail from the hospital are paid.
Because Tom has been injured while at work, and he is an employee of the business, he has a Virginia Worker's Comp case. Tom, like all employees, has the right to seek the advice of a Virginia Worker's Comp lawyer, like the Injured Worker's Law Firm. They will make sure that neither the Worker's Comp insurance company, nor Tom's employer, take advantage of him, or fail to help him get the treatment he needs to get back to where he was before the accident.
When Tom talks to the Worker's Comp Attorney, she will explain that Tom actually has two different claims! He does not have to pick one or the other!
What Are The Two Claims?
Tom's first claim, as described above, is the Worker's Compensation claim. Worker's Comp is responsible for overseeing Tom's medical treatment, and making sure that this treatment is paid for. This includes the hospital Tom went to, the Emergency Room Physicians at the hospital, the Radiologists who read his xrays and other imaging reports, as well as the ongoing treatment, like Orthopaedists and Physical Therapy.
If Tom Trucker was seriously hurt, the Worker's Comp claim may extend to any permanent injuries, and potential disability claims.
Tom's second claim is classified as a "Third Party Liability" claim. This means that a third party - not Tom, and not Tom's employer, MegaTrucks - caused the injuries that Tom suffered. This is the car accident case: the claim vs the person who hit Tom.
A Third Party Liability claim, commonly called a TPL claim, is overseen like a standard car accident or truck accident, in that Blaszkow Legal's team begins investigating the case, at once.
How Do I Know If I Have Both Claims?
In order to have a Worker's Comp claim as well as a TPL claim, all of the following have to be true:
The person injured was not in any way at fault for the collision;

The person injured was an employee of the business

The person responsible for the collision was not an employee of the business of the person injured
Contractors do not have WC claims with the company they contract with. For example, if Tom Trucker was driving for MegaTrucks, on a Schneider run, and was injured, then Tom's WC claim is not with Schneider, but with MegaTrucks. Independent Contractors, like Amazon Flex drivers, do not have WC claims at all, because they do not work for a company.
Also, liability is not a factor for strictly Worker's Compensation cases, but in order to have both WC and Third-Party Liability, it is.
Lastly, the tortfeasor, or person who causes the accident, cannot be an employee of the same company. If, for example, the truck that rear-ended Tom Trucker, was also owned by MegaTrucks, Tom would only have a Worker's Comp case, not a TPL. As a general rule, an employee cannot sue his employer for injuries - that's why we have Worker's Comp!
Who Pays for My Medical Treatment?
The Worker's Comp carrier, or Worker's Comp insurance company, will ensure that all medical expenses are paid. That's their job.
If Worker's Comp Pays For My Bills, What Is My Claim?
An injured person's damages (what they can claim) include:
medical expenses

future medical expenses

time lost from work

permanent injury

disfigurement

pain and suffering
Medical Expenses make up the biggest single section of a client's damages, but it does not matter that Worker's Comp has paid for them. This payment is considered the same as if you used your own health insurance - it is called a "collateral source," and so inadmissible as a matter of law. The car insurance carrier that we will submit the demand package to won't ever know how much money Worker's Comp paid - we make sure of that. They are not entitled to that information.
Do I Have to Pay Anything Back to Worker's Comp If I Settle My Case?
Yes. Worker's Compensation has a statutory reimbursement interest in your case (meaning that the law allows this). They get repaid for whatever they paid for your medical treatment. But this does not mean having the accident was not worth it. Consider:
Tom Trucker's hospital bill was $5,000. MegaTruck's WC carrier paid $500. Tom's car accident lawyer claimed the full $5,000. So Tom only had to pay back the $500!
The Worker's Comp lien us much smaller than the full medical bills, because the providers that are seen are within the WC insurance company's network. Making sure the WC carrier pays the bills allows 1) the person injured to claim the full value of those bills, and 2) ensures that those medical providers aren't sending nasty collection notices, later on.
When Should I Call a Car Accident Lawyer?
Immediately! The sooner the better. This because a Worker's Comp lawyer and a Personal Injury Lawyer are looking for different things. We, as Personal Injury Lawyers, have to prove negligence, and we do that through witness interviews, camera footage review, and diligent investigation. We never want to wait to investigate a case, because memories fade, and camera footage gets overwritten.
Conclusion
If you have been injured in an accident at work like Tom Trucker, you may have two cases. You do not have to pick: you can pursue a Worker's Compensation claim with a WC Attorney like Michele Lewane, and a personal injury attorney like Joseph Blaszkow! Call Blaszkow Legal today: 703-879-5910