RICHMOND WRONGFUL DEATH ATTORNEYS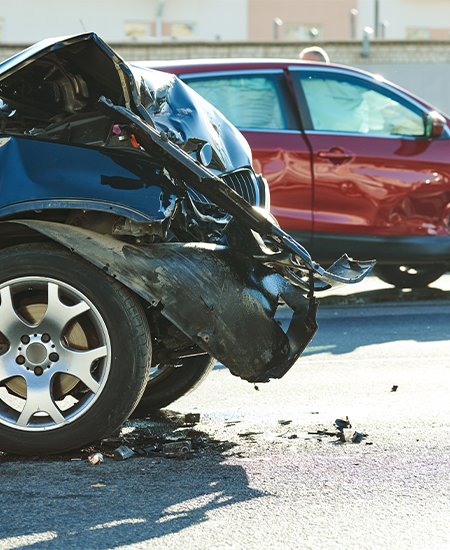 If you have lost a loved one due to the negligence, carelessness, or recklessness of another person or entity, you and your family have the right to take legal action against those people! Wrongful death claims are very complicated, and involve a lot of moving legal parts. It is vital that you speak to an experienced Richmond wrongful death lawyer who will protect your family, and see Justice for your loved ones death.

Our team of Attorneys, paralegals and investigators at Blaszkow Legal have the knowledge, experience, and empathy to help you through an extremely tragic time. We know that there are a lot of demands on your mental powers at this time, and we know that you are grieving. Let us help to keep as much of the stresses away from you as possible, and help you and your family get the justice you deserve.

Many people feel helpless after the loss of a loved one, but you don't have to feel that way. You do have the ability to hold the negligent parties responsible and accountable. Contact Blaszkow Legal today to speak to a Richmond wrongful death attorney and see how we can best help you and your family.
Wrongful Death claims in Virginia
A wrongful death claim is considered a personal injury claim, in that it is seeking compensation for damages. Wrongful death claims stem from any number of causes that result in death. The two most common that we see are:
Dangerous conditions on property. Property owners or operations may fail in their duty to guests and invitees, and cause harm which can kill. Sometimes, this negligence is when the property owner or operator knows about a dangerous condition, but fails to warn other people about that condition. This sort of negligence can result in people being struck by construction equipment, debris, falling into holes, and more.

Motor vehicle accidents. Motor vehicle accidents are one of the leading causes of death among Virginians. These rashes can involve buses, trucks, motorcycles, pedestrians, bicycles and more.
Investigating a Wrongful Death Claim
In any negligence situation, the most important thing to do is to speak to an experienced Richmond wrongful death lawyer immediately, so that we can set our team to work in investigating the facts of the death. The longer that it takes for an investigation to get started, the more evidence can potentially be lost.

Many people ask why time is of the essence, since the police will investigate the death! This is unfortunately not true. Not all deaths are fully investigated by law enforcement agencies - that is, not to the point required in civil claims. This is because once they determine that there is no underlying criminal conduct, they may terminate their investigation, and put their resources into handling other criminal matters. It is not the duty of police agencies to investigate civil claims.
However, some of the things from the police investigation may factor into the civil claim. Here again, time is of the essence.

In a civil claim, there are a number of things that we can do in investigating the case. Among the most important are forensic evaluations, the identification and location of camera footage, and the identification and interview of potential witnesses. However, as camera footage can be overwritten over time, and people's memories can fade, it is extremely vital that we start our investigation as soon as possible after the wrongful death has happened.
Filing a Richmond Wrongful Death Claim
Wrongful Death claims throughout the Commonwealth of Virginia are brought by the administrator of the estate of the deceased person, commonly referred to as the "decedent." The administrator is also referred to as the "personal representative." This person stands in the shoes of the people who are listed as statutory beneficiaries of the wrongful death claim. Sometimes, the administrator can be a surviving family member. Other times, when there are a large number of surviving family members, it is best to appoint a retired lawyer or other independent person who can represent the collective interests of the family.

The beneficiaries of a wrongful death action are set out under Virginia Code 8.01-53. They include, in order:
the spouse of the decedent

the children of the decedent

parents of the decedent

brothers and sisters of the decedent

any other relative who is dependent on the decedent for services monetary support, in the 12-month period preceding the death
Damages in a Richmond Wrongful Death Claim
There are two different kinds of damages that may be obtained in a wrongful death case. These are classified as compensatory damages and punitive damages.

Compensatory damages seek to compensate the bereaved parties for the loss of their loved one. Compensatory damages in a Virginia wrongful death claim include:
Sorrow,

Solace,

Mental anguish,

Loss of guidance and good offices/advice

Loss of financial support, protection, and assistance

Expenses of the last illness, such as hospitalization and emergency treatment

Funeral expenses
Punitive damages are defined by statute in Virginia. Punitive damages are specifically designed to punish the negligent or at-fault party for their conduct. Additionally, the legislature intended punitive damages to serve as a warning and deterrent to others in a similar condition or situation. However, punitive damages can only be recovered if you can prove that the negligent or at-fault party engaged in a conduct that is classified as "willful or wanton or reckless," and can be seen by a jury to be considered "conscious disregard for the safety of others."

Punitive damages are not granted in every wrongful death case. Speak to a wrongful death lawyer today to discuss the evidence of the claim, and see if punitive damages are able to be claimed.
Wrongful Death vs Survival Action in Virginia
In Virginia, after you have lost a loved one, there are two potential cases that can be filed. These claims are separate and distinct. A wrongful death claim seeks recovery from the at-fault party, and seeks to compensate the family for the loss of that loved one.

A survival action has very different damages than a wrongful death action. A survival claim is usually filed when someone is harmed as the result of someone else's negligence, and later dies - as opposed to the death being an immediate consequence of the negligent act. In a survival action, the damages that can be recovered include:
Medical expenses relating to the accident or negligence

Lost wages from the date of the accident until the date of death

Conscious pain and suffering between the date of the accident and the date of death

Mental and emotional anguish and trauma from the accident to the date of death
In a survival action, the courts do not consider any impact of the death on the family left behind.

Speak to a personal injury lawyer to determine which sort of claim should be filed if you have lost a loved one.
How a Richmond Wrongful Death Lawyer Can Help You and Your Family
A claim for wrongful death must be filed against the at-fault party within the statute of limitations. In Virginia, a wrongful death claim has to be filed within two years of a date of death. However, there are other deadlines that are equally important, and if those deadlines are not met, the case may be dismissed on procedural grounds. For example, if your loved one was killed as the result of a car accident involving a state or federal vehicle, there are specific laws that govern these claims. Notice has to be provided within a much shorter time window.

Because of the time limits and other deadlines that he defends may use to attack your claim, it's important to call Blaszkow Legal right away so that we can begin investigating your claim, and protecting your family.

When you put Blaszkow Legal on the case, we will immediately begin a comprehensive investigation into the facts of your loved one's death. This will include:
Interviewing witnesses, inspecting the scene, and figuring out how the incident happened

Contacting insurance companies so that they leave you and your family alone. We will put up a wall around the family so that you can grieve in peace

Ensure the timely filing of any notices to preserve your claim

Researching and developing you and your family's damages

Speaking to insurance companies to negotiate a settlement, if possible

Filing a lawsuit to get fair compensation for you and for your family's loss
Call a Richmond Wrongful Death Attorney Today
Attorney Joe Blaszkow and his team have been fighting for the families of people who have been negligently killed in Richmond and all over the Commonwealth of Virginia for over 40 years! Call us today for a free consultation, and let us see if we can help you fight for justice for your lost loved one. For your convenience, we offer virtual consultations to minimize the impact on you and your loved ones!
Richmond Office:
7824 Shrader Road, Richmond, Va. 23294
804-273-8929
Get Justice with Joe Blaszkow!
Contact an experienced Wrongful Death Attorney today. Our team is dedicated to fighting for families, not protecting insurance companies and their negligent clients.

Call today for a free consultation - 804-273-8929