DIMINISHED VALUE CLAIMS ATTORNEYS IN RICHMOND, VIRGINIA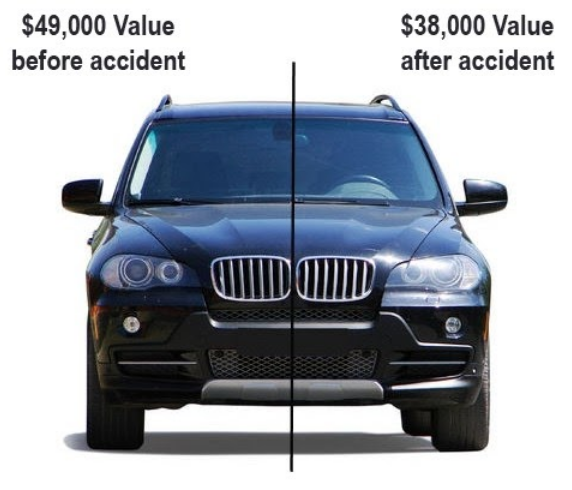 If you have been involved in a car accident that was not your fault, then your car has likely lost some of its inherent value. If it has, then you may be entitled to file a diminished value claim to compensate you for the resale value of the car. These claims are called Diminished Value, or a Diminution of Value Claim.

Blaszkow Legal has extensive experience in pursuing diminished value claims, up and down I-95, from Arlington to Richmond and beyond. Call the Richmond Diminished Value Attorneys at Blaszkow Legal today to see if you have a case!
What is a Diminished Value Claim in Virginia?
Diminished value is based on a mathematical equation:
(Pre-accident value) - (Post-repair value) = Diminished Value
Example: You have a Tesla Model 3 that you just purchased, and you paid 42,000.
But after someone rear-ended you at a stop light, after repairs,
it was now worth 29,000. So:
$42,000 - $29,000 = $13,000 in diminished value
This amount, the difference in the two numbers, is what your claim is for. In Virginia, a diminished value claim is recognized by Virginia Code 46.2 - 1600.
How Do You Determine Diminished Value After a Richmond Car Accident?
Diminished value is a concept recognized by the law, and is designed to compensate you for the loss you have suffered. Generally, this is referred to as the loss of resale value. After all, a vehicle that has been in an accident automatically has some stigma along with it, when another person wants to buy it. Imagine you were going to a used car lot and two identical hybrids, at the same price, were sitting side by side, but one had been in an accident. Which would you buy?
Diminished Value has to be proven, not just claimed. This is done through a Certified Diminished Value Appraisal. A proper diminished value appraisal is done by an independent appraiser, in person - not just by pictures. Also, in order for an appraisal to be truly on-point, it has to compute the value on local data-sets, not national averages. After all, what a car is worth in Richmond is not the same as it would be worth in Denver, or Beverly Hills.
How a Richmond Virginia Diminished Value Claim is Pursued
Blaszkow Legal has created a streamlined, condensed and simple process for reviewing, evaluating, and prosecuting our clients diminished value claims:
Call Blaszkow Legal. We will discuss the case, and determine if there is enough information to move forward. We will give you guidance on where to go to get everything started, if needed.

Obtain a diminished value appraisal report. A comprehensive diminished value appraisal will review actuarial data, and will help to determine exactly what the value is for the vehicle.
- However, be warned: Do not get an online report! Most people that come to us get very frustrated because the online reports are generally not usable. Why? Because a person who is sitting in front of a computer in Sheboygan is going to be very expensive to bring to Richmond to testify! It becomes a matter of cost-benefit analysis, and the insurance companies know this! It is much better to get a local, in person appraiser that is also not going to be based on pictures!

We begin negotiations with the insurance company. After we have notified the insurance company of our representation, we send them a demand package, which sets out exactly what our position is, and what we expect to recover for our client. They will either negotiate in good faith, or we have to review whether or not we need to move to the next level.

Filing a lawsuit. If the at-fault car insurance company does not wish to negotiate, or they do not wish to give you fair value for your claim, then we may have to file a lawsuit. At Blaszkow Legal, we are not afraid of the courtroom!
The Online Diminished Value Report - Why the Insurance Companies Ignore and De-Value Them
As we've said, many clients find that online appraisals they have gotten are de-valued or outright ignored by car insurance companies. There are a few reasons for this.
Inapplicable data. Value of a vehicle is determined by its resale in its immediate area, not national averages. Thus, most online appraisals have nationwide datasets that don't factor in local concerns.

The appraiser is not always certified. With the growth of AI, we have seen online reports that were never touched by human hands, and thus there is no one to attest to the report's correctness, even if it used the right data!

The appraiser is not local. While sometimes reports can be admitted into evidence via affidavit, the insurance companies know that most judges far prefer to have someone there to testify. Thus, the insurance companies know that claimants who use online reports aren't going to think to bring their own appraiser, thus leaving the judge to review either a written report, or verbal testimony!

Online reports are done via pictures. Pictures are worth a thousand words, but can be incomplete, or present a slanted image to the viewer. The insurance companies know this!
We always recommend an in-person diminished value appraisal!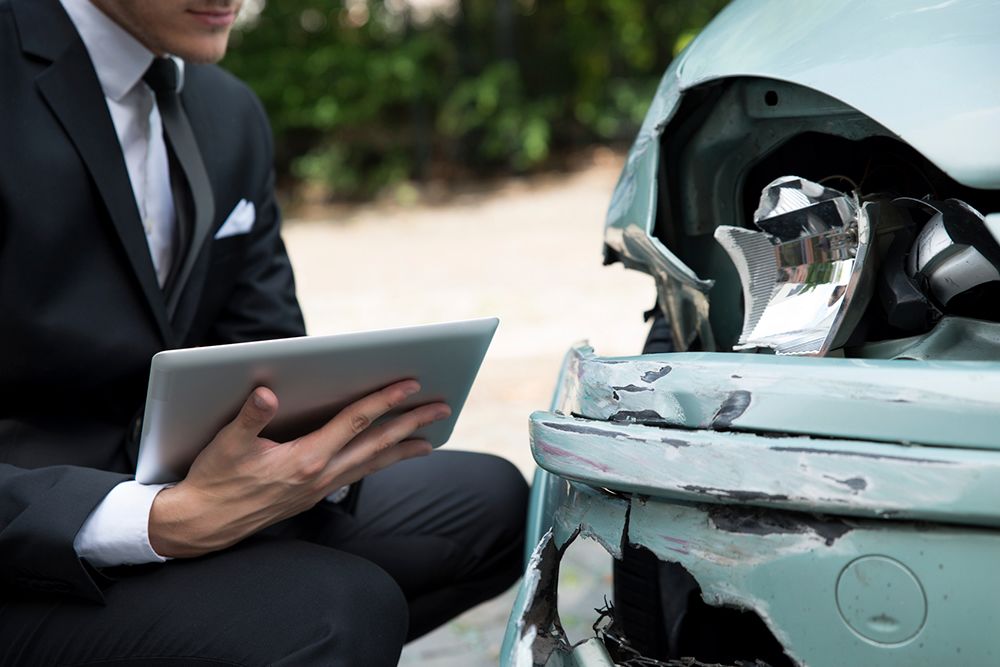 Some Legal Pitfalls of Virginia Diminished Value Claims
As we said earlier, clients who get online reports are often at a disadvantage. When you consider, put yourself in the shoes of the judge who is going to look at the case. A report made by someone who only looked at pictures is going to be less impactful to you than the defense evaluation, which is often going to be done by a real, in person appraiser. The insurance companies do hundreds and thousands of these cases every week. They know that you are not going to pay to bring in an appraiser from across the country, so they bring their own appraiser to court!

Also, there is a cost benefit analysis that has to be done. You may have been in an accident that was not your fault, and you may have a diminished value claim! But sometimes, the amount of the diminished value claim may not be sufficient to get an attorney involved. However, you can always call us, and we can talk this through. If we can't help you, we can tell you exactly how to move forward on your own.

Another consideration - you have to be the owner of the car. If you were leasing the car, then it is not yours (more accurate, the car is not your property. You have use of it). The diminished value claim lies with the actual owner, not the user.

Contact a diminished value lawyer after the accident! There are many occasions when clients come to us and we find that they have waived their diminished value claim! This is because they have signed releases that have been far too broad, and have waived certain rights that they did not know they had. Always call an experienced car accident lawyer after you've been involved in a car accident that was not your fault!
Frequently Asked Questions About Richmond Diminished Value Claims
Do I have a Diminished Value claim if my car was a total loss?
No. If your vehicle was declared a total loss after the accident, then you have already been compensated for the value of that vehicle. You cannot accept a total loss, and then attempt to file a diminished value claim, later on.
Do I have a Diminished Value Claim Even if I Was Not Injured?
Yes! We handle diminished value claims, independent of injury claims, if the value of the case merits involving an attorney. Of course, we review every injury-car accident to see if there is a diminished value claim as well.
How does the Attorney get paid?
We work on a contingency-fee basis, so we only get paid if you collect money. There is no fee to speak to us about a Diminished Value claim!
What kinds of cars have diminished value claims?
Most cars will have diminished value after an accident, but only a few have enough of a claim to justify getting an attorney involved:
- Newer vehicles, within the last 4-5 model years,
- Brand new vehicles (just purchased),
- Unique vehicles, such as TESLAs
- Hybrid/electric vehicles
- Antique, custom, or collectible vehicles
Contact a Virginia Diminished Value Lawyer in Richmond
As long as you did not cause the accident, and were in no way responsible, you may have a diminished value claim after a car accident. Blaszkow Legal can help you get the compensation that you deserve, if you follow our steps, and let us help you fight the insurance companies!
Get Justice with Joe Blaszkow, and call our Richmond office today at 804-273-8929!
Contact a Richmond Car Accident Lawyer Today!
Blaszkow Legal's Richmond Office helps clients throughout the Richmond Metro Area!

Serving Richmond, Henrico, Chesterfield, Glen Allen, Chippenham, Tuckahoe, Midlothian, Rockwood, Ashland!