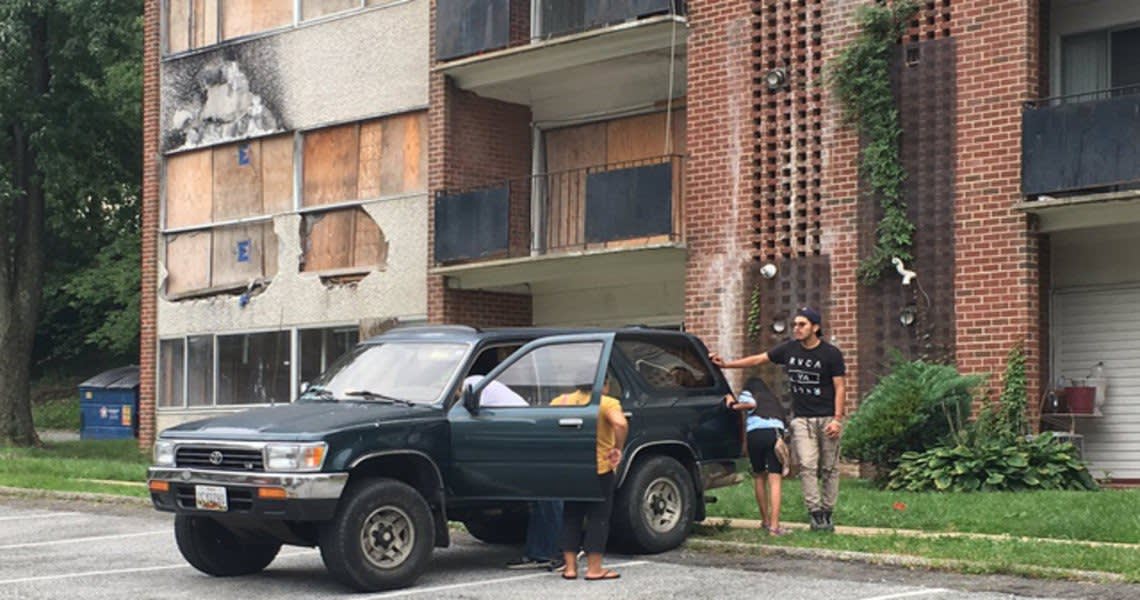 Lynnhill Condos - Do the Displaced Have a Case?
---
News rocked the DC Metro area last month as officials in Prince George's County condemned an apartment building, Lynnhill Condominiums, for numerous violations of the fire code. According to news reports, the building management was given a grace period to effect repairs, but failed to do so. This resulted in the County Police going into the building to evacuate people, many of them long-time residents of the building.
Many of those displaced have nowhere to go, and a large number who were able to leave themselves have had to leave behind furniture and cherished possessions. An important questions is: what can the residents do? Is there a remedy?
Maryland Law has enshrined many protections for tenants, because landlords and tenants enjoy what the law terms a "special relationship." The tenant is responsible for making regular payments under their lease, and the landlord is responsible for taking "reasonable" steps to maintain the property safely and securing, abiding by all applicable laws and regulations.
In Prince George's County, the municipal code goes even further: See here. " Sec. 13-153. - Maintenance of property; landlord's responsibility - (a) The landlord shall expressly warrant that at all times during the tenancy he will comply with all applicable provisions of any Federal, State, County, or municipal statute, Code, regulations, or ordinance governing the maintenance, construction, use, or appearance of the dwelling unit and the property of which it is a part."
The tenants of Lynnhill may have a legal recourse against the property management the building ownership for "constructive eviction" - defined as a landlord doing (or failing to do) a thing that renders a property uninhabitable. Maryland law permits a tenant who is constructively evicted to sue for the tenant's damages, such as moving expenses and other losses suffered. (See Bocchini v. Gorn Management Co., 515 A.2d 1179, 69 Md.App. 1 (Md. App., 1986)) The tenant may also have an action against the landlord for negligence, not just breach of lease. The Maryland Courts permit a suit for damages when a landlord fails to make repairs he has a duty to make. (See Thompson v. Clemens, 96 Md. 196, 208, 53 A. 919 (1903))
These issues are difficult to litigate, and a lawsuit is not an overnight solution to the problems now faced by those forcibly removed from their Lynhill homes. However, Attorney Joseph Blaszkow is ready to fight for the rights of those damaged by this tragic situation. Contact our office today and we will help you navigate this difficult period.
---
Further Reading: Bocchini v. Gorn Management Co., 515 A.2d 1179, 69 Md.App. 1 (Md. App., 1986) " We observed that other courts have allowed constructively evicted tenants to recover moving expenses, lost profits, attorney's fees, and other past and future damages, and we concluded, in that case, that the tenant could recover for a renewal term lost by reason of the constructive eviction. We quoted, with tacit approval, from Weighley v. Muller, 51 Pa.Super.Ct. 125, 132 (1912): "If the tenant was evicted by the landlord or by acts equivalent to an eviction was deprived of his pecuniary interest under the lease, he was entitled to recover as damages the loss suffered by him--to be put in the same position pecuniarily as he would have been if the contract had been kept--when the damages are the natural result of such breach of contract and can be ascertained with reasonable certainty."
Also, in Thompson v. Clemens, 96 Md. 196, 208, 53 A. 919 (1903), the Court declared that "when a landlord has agreed to make repairs there is a duty resting on him to do so, and upon his failure the tenant may either sue on his contract or bring an action on the case founded in tort for neglect of that duty."