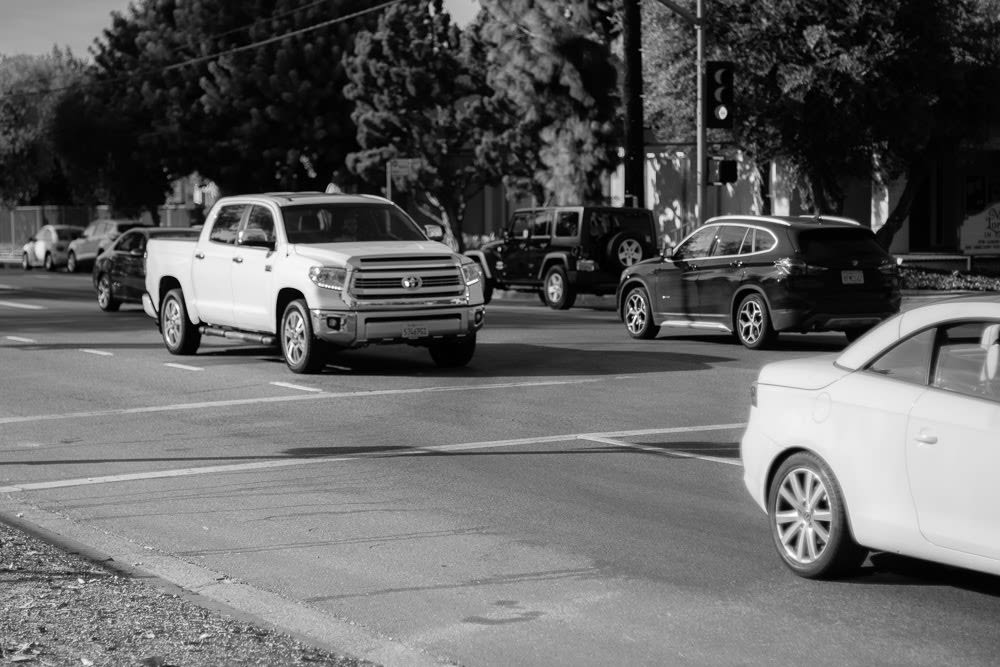 Stafford, VA – Four-Vehicle Crash with Injuries Reported on Garrisonville Rd near Shelton Shop Rd
---
Stafford, VA (June 21, 2023) – Injuries were reported as a result of a multi-vehicle accident that occurred on Sunday afternoon in Stafford County.
On June 18, the Virginia State Police responded to the scene of a crash that occurred on Garrisonville Road.
Reports from authorities show that a driver and passenger were arguing while traveling down the roadway. For unknown reasons, the argument led the driver to cause an accident involving a total of four vehicles.
The incident prompted the closure of the roadway near Shelton Shop Road, which lasted for around six hours.
Two people were injured in the accident and transported to area hospitals.
The driver of the vehicle was later charged with two counts of assault and battery, and reckless driving.
At this time, the incident is being investigated.
We hope the injured victims recover quickly following this accident.
Car Accidents in Virginia
Every day, a significant number of over 180 individuals suffer injuries from vehicle accidents in the Commonwealth of Virginia. These accidents inflict severe harm upon the victims, often leading to hospitalization and the need for extensive medical care.
Some of the most common injuries that are experienced by car crash victims in our state include brain injuries, spinal cord damage, and broken bones. These injuries not only cause excruciating pain and hinder victims from participating in various activities but also burden them with extensive medical expenses amounting to tens of thousands of dollars. In addition, victims are often forced to take time off work as they get the medical care that they need and recover.
The unfortunate truth is that there is no guarantee of full recovery for these victims, resulting in a significant portion of individuals being left permanently disabled due to the severity of their injuries. Despite the efforts of many drivers to prioritize safety and avoid harming others, it remains impossible to control the actions of all drivers on the road.
Regrettably, more than 80% of collisions within our state are attributable to the negligence or recklessness of drivers. Countless accidents occur due to drivers engaging in distractions such as texting, eating, adjusting the radio, driving under the influence, and exhibiting other negligent or reckless behaviors.
When victims suffer harm in accidents caused by the negligence of others, it becomes crucial for them to promptly seek the assistance of a car accident attorney in Virginia. These dedicated legal advocates can provide invaluable guidance and representation. By taking appropriate legal action, victims may be entitled to compensation to alleviate the significant financial burdens they face as a result of the accident, aiding them in moving forward with their lives.
At Blaszkow Legal, PLLC, we understand the struggles that come with being injured in an accident or suffering from a personal injury. We strive to provide you with the best legal representation available and will do everything in our power to make sure your rights are protected and that you get rightful justice. Our team of experienced attorneys is here for you every step of the way, so don't hesitate to call us today at 703-879-5910 if you need help to understand your case and the available legal options.
Note: When creating these blog posts, our team of writers utilizes external sources, including local and state news sources, social media platforms, police accident incident reports, state police accident reports, and at times, eyewitness accounts. Please contact us immediately if you discover any incorrect information so that we can update the post with the most current, accurate information available.
Disclaimer: This post is not a business solicitation, and none of the information provided in this blog post should be interpreted as medical or legal advice. If you have been injured in an accident, seek immediate medical attention. This post's featured image was not captured at the actual accident scene.