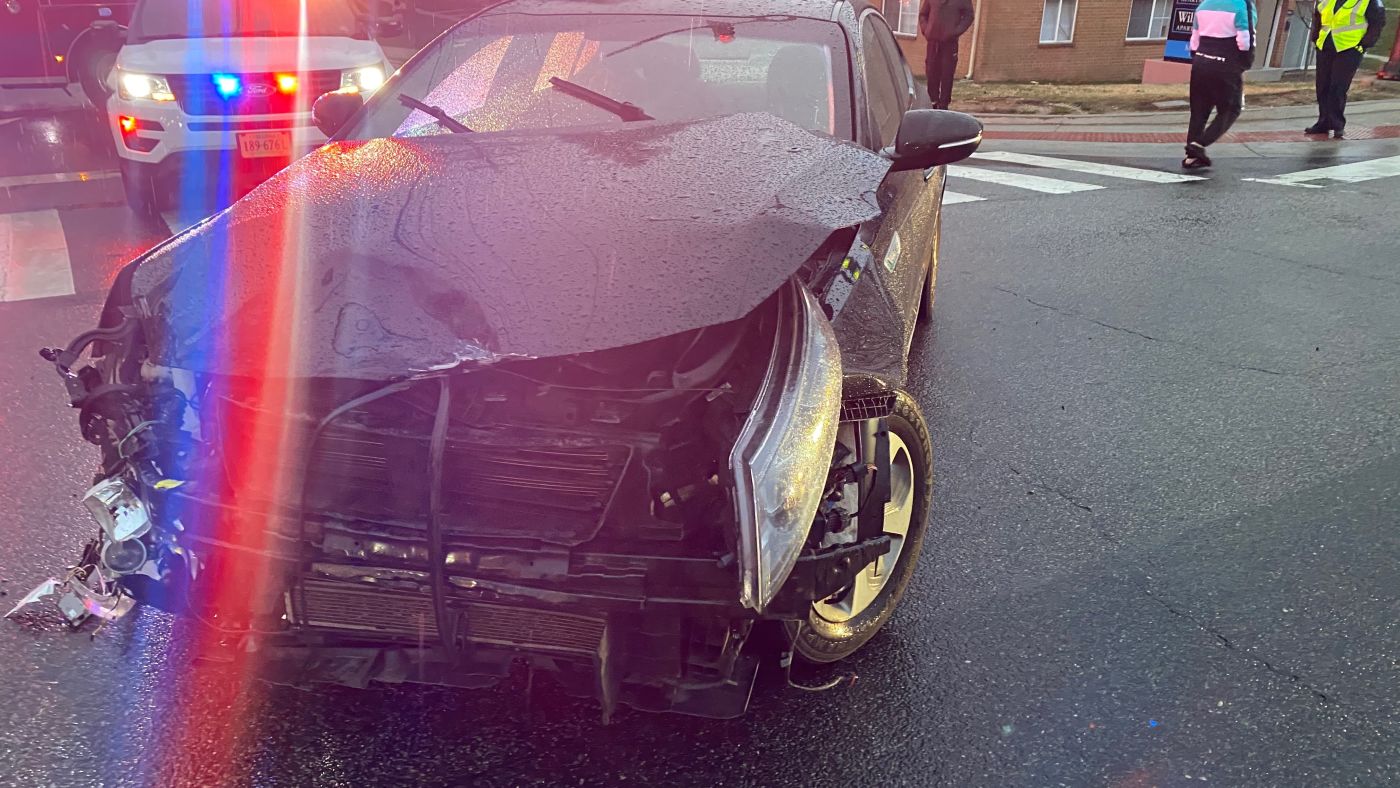 VIRGINIA UNINSURED MOTORIST COVERAGE CHANGES IN 2023
---
On July 1, 2023, car insurance policies written for Virginia drivers are going to undergo a massive change, that will dramatically improve the ability of people hurt in car accidents to recover for those injuries. Blaszkow Legal is ecstatic to make this announcement, as far too often we have seen clients with horrific injuries and very limited recovery.
What is Uninsured Motorist Coverage - an Overview
Any time a driver living in Virginia buys car insurance, that car insurance has two sides: liability coverage and uninsured/underinsured motorist coverage. These numbers are usually the same; meaning that if you are paying for an insurance policy with limits of $50,000 per person, $100,000 per accident (often said colloquially as 50/100), then this same number references your uninsured/underinsured motorist coverage, meaning if you have 50/100 in liability, you have 50/100 in uninsured motorist coverage.
Uninsured motorist coverage is vital for any motorist to have, because it protects you. Liability coverage protects you from a claim against you (to the limits of that policy). Uninsured motorist coverage acts as your recovery when a person causes injury to you, but has no insurance himself, such as a stolen car, or farm vehicle, or vehicle used without the owner's permission.
Uninsured Motorist coverage is usually called UM, while Underinsured Motorist Coverage is called UIM, hence the common "UM/UIM" to cover them both.
How this Worked in the Past
When someone has been hurt in a car accident that was not their fault, their first source of recovery is the tortfeasor's car insurance policy. The Alexandria Injury Attorney has a professional and ethical obligation to maximize our clients' recovery in car accident cases. We do that by drawing on every possible insurance resource available.
Compensation for our clients' injuries would usually come from two sources: 1) the insurance for the person causing the crash, and 2) our client's own car insurance policy, specifically the underinsured motorist coverage.
For example: Juan gets in a car accident, and has $30,000 in medical bills. However, the tortfeasor only has $30,000 in insurance coverage, and Juan has slightly better policy, with limits of 50/100. Under Virginia law as it stood (and stands through June 30, 2023), the UIM coverage got credit for the at-fault carrier's available policy limits. Because of the "offset" or "credit" under Virginia law, there would be minimal UIM coverage.
Juan's Claim (total) =
Tortfeasor ($30,000 policy) + Juan's UIM ($50,000 coverage - $30,000 credit = $ 20,000)
Result: Juan will only be able to recover a maximum of $50,000 (aggregate) under the old law
The credit system greatly impacted how much clients could recover in their cases. Due to the prevalence of minimum policies, many clients would find their case values capped at $30,000 (which is the Virginia minimum car insurance limit), regardless of how seriously they were hurt!
Thankfully, the Virginia legislature has finally updated the law, and eliminated the credit!!!
The New Law, as of July 1, 2023
The new law removes the credit/offset that Juan would have to deal with. So to look at our example:
Juan's Claim (total) =
Tortfeasor ($30,000) + Juan's UIM ($50,000)
= $80,000 possible!
Result: Juan has a potential $80,000 in monies available from which to settle his claim.
Of course, one should always bear in mind: just because the coverage is $80,000, does not mean that the case is worth $80,000. Every case is different, and a client's damages are what they are, and can be proven to be.
How this Will Change Car Accident Cases:
The practice of law itself is not going to change for Virginia car crash victims. What does change is the amounts of compensation that the experienced, aggressive, and knowledgeable attorneys at Blaszkow Legal are going to be able to obtain for our clients.
Beware! A Dangerous Loophole
The Virginia legislature, however, has left a loophole in the law, and insurance companies are going to try to minimize claims by exploiting it. The new law, Virginia Code 38.2-2206(A)(3) allows an insured (person receiving the coverage) to elect, to " reduce the underinsured motorist limits by the available bodily injury liability insurance or property damage liability insurance coverage available for payment."
This "reduction" is, in actuality, returning the credit/offset back to full force - but voluntarily, rather that by statute. The insurance carriers will likely be recommending it - their agents will push it, hard. They will attempt to sweeten the pot by offering a discount or reduced premium.
DO NOT FALL FOR THIS!!! Uninsured and Underinsured motorist coverage is there to protect you, the driver. You may save 5 or 10 or 20 dollars a month, but this is penny wise, and pound foolish. The medical expenses for a moderate-damage car crash can easily reach $15,000 to $20,000 dollars - and the money that you saved (assuming $20/month, gives you $240 a year, or $480 in 2 years) is not worth the additional $30,000 or more that your attorney could potentially recover for you.
Conclusion
The new law is incredibly helpful, as it will help us to get justice for our clients who have been hurt as the result of someone else's negligence. But the car insurance companies will be working hard to de-fang the new lawyer by throwing a little bit of money at people. Many people may be swayed by this, and could end up paying for it later. Before you renew your coverage, or get a new car insurance policy, call Blaszkow Legal today for a free insurance review.
If you have been in a car accident, and are unsure of where the compensation you deserve may come from, enlist experienced Virginia car accident attorneys in your fight - 703-879-5910
---
Virginia's old UM/UIM Statute: https://law.lis.virginia.gov/vacode/title38.2/chapter22/section38.2-2206/
Virginia's new UM/UIM Statute (in effect July 1, 2023): https://law.lis.virginia.gov/vacode/title38.2/chapter22/section38.2-2206/#v2/