Northern Virginia Car Accident Attorneys
If you have been in a car accident, weather in Lincolnia or Landmark, you may have a claim for your damages, as long as you were not at fault for the accident. Car accidents happen all the time, both out on the streets, and even on private property. But it doesn't matter where the wreck occurred, Blaszkow Legal, PLLC can help you get the compensation you deserve for the injuries that you have sustained.
Call Blaszkow Legal today for a free consultation - 703-879-5910
Kinds of Virginia Accidents
We help our clients with all kinds of Lincolnia car crashes, from big to small. Our team of attorneys, paralegals, and investigators has been providing experienced personal injury representation for over thirty years, in incidents like:
Steps to take after a Lincolnia collision
If you have been involved in a car accident, whether within Alexandria, or on the Fairfax County side of the line, there are several steps that you can take to preserve your rights, and ensure that you can properly pursue a claim, and get the justice that you deserve.
Call the police. Even if your accident happens in a parking lot, and you think the police won't come, you should always call. This call is creating a record, which can be evidence later on. It documents the time and the place and the parties involved. So always call 911!

Document everything! It is very important to get all of the information that you can right away. But do not restrict your information gathering to just what is on the back of an insurance card. You need to identify the driver of the vehicle who hit you. Your case is not against the insurance carrier, it is against the person who's negligence caused your injuries. So always get a copy of the other motorist's driver's license

Take pictures! Pics and vids are invaluable. You cannot have too many, even if you think the accident is kind of small. The more you take, the more evidence you are creating, and the easier you are making our investigation. You want to get pictures of everything that relates to the accident, including all of the vehicles, road signs, debris, drag marks or skid marks, and even people.

Identify all of the witnesses. If anyone tells you that they saw the whole thing, or there are people working nearby, like a construction crew who are watching, please get the names and phone numbers, and if possible email addresses and addresses, of these people. Witnesses can be vital to defeating the insurance companies' argument that the incident was a word versus word crash.

Call Blaszkow Legal at 703-879-5910. If you are on the side of the road, or back home after leaving the hospital, we will be able to give you the guidance you need to help evaluate, and investigate and prosecute your case.
You Can Afford A Lawyer!
We work on a contingency fee basis, which means that just like the commercials say, we don't get paid unless you collect money. Our investment is in your recovery, so we do everything we can to maximize our clients' claims, under the law.
This is very different from the insurance companies, as a matter of philosophy. They are not on your side, nor are they a good neighbor. Their job, the insurance adjusters and defense lawyers, is to minimize your claim as much as possible, whether that means dismissing it out right, or simply trying to reduce your damage is as much as possible.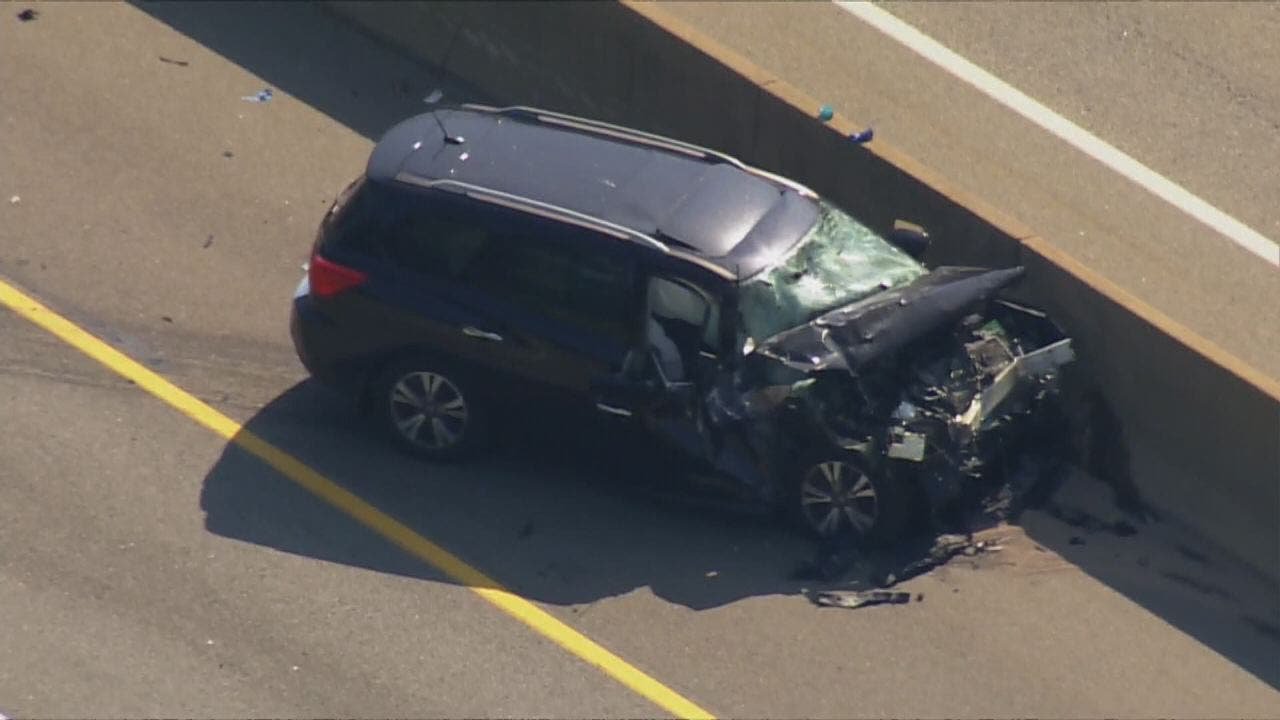 Damages You Can Claim in a Lincolnia, Virginia Car Crash
If you have been involved in an accident that was not your fault, your claim has several different elements to it. These include:
Lost wages

Medical expenses

Future medical expense

Permanent injury

Loss of earning capacity

Disfigurement

Scarring

Pain and suffering

Inconvenience

and more
Insurance Coverage and Virginia Car Accidents
Your recovery may be coming from different places than you realize, and that is why it is so important to have an experienced car accident attorney on your side, to guide you through this process.
You may have medical expense payments coverage on your own car insurance policy. These benefits are used to help offset the cost of medical treatment you need if you are hurt. This is a first-party recovery.
Your third party recovery may come from the at-fault driver, but what if that driver has no insurance? Or what if there are more than one at-fault drivers? You may find yourself in an uninsured motorist situation, or a multiple-vehicle accident!
Call us right away to help sort this out.
What we have to prove
Ultimately, it is our responsibility to prove the case. The plaintiff, or the person bringing the claim, always has the burden of proof. This means that we have to accomplish two important tasks: 1) we have to prove that the accident was caused by someone else's negligence, and 2) that the injuries you sustained are the direct result of that accident
This is very misunderstood. Many people believe that just because they receive medical treatment after an accident, that care is related to the accident. But this is not always the case. If, for example, a person is in a car accident, and has neck pain, but also goes to the podiatrist for pain in a foot, and the podiatrist recognizes that this pain has been there for the last 5 years, this does not mean that we can claim this podiatry appointment, merely because the appointment happens a couple of days after the accident. All medical treatment, in order to be claimed in a car accident case, has to be causally linked to the accident. This misconception even has its own Latin term: post proc, ergo propter hoc.
Contacting a Lincolnia Car Accident Lawyer
Blaszkow Legal is ready willing and able to fight for you. That's our job! Call us today, and enlist one of the best reviewed law firms in Northern Virginia to help make your case and fight against the insurance companies.
Get Justice with Joe, and call today for a free consultation: 703-879-5910
Have you been hurt in a car accident that was not your fault?
Call an experienced, dedicated team of attorneys to fight for you today!

703-879-5910