HIT AND RUN CAR ACCIDENTS IN VIRGINIA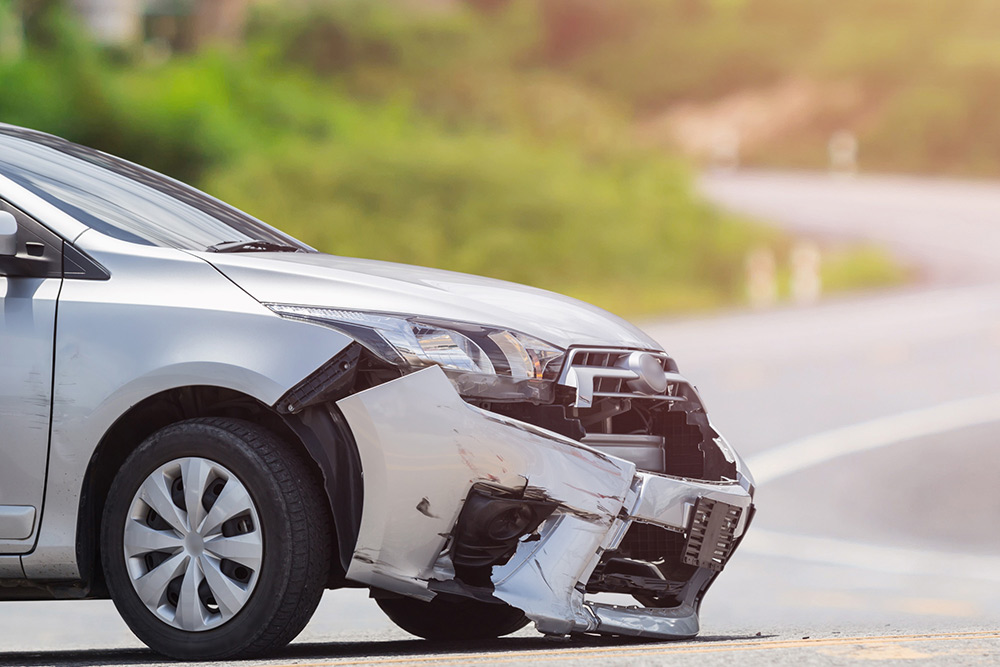 Hit and run accidents happen all the time all across Northern Virginia. Not only do they cause significant property damage and inflict serious injuries, they are also incredibly frustrating because the person who has hit you has failed to stop and do the decent thing, like exchange information. You should not let that person get away with it! Just because the other person ran away, does not mean we cannot find them! And, even if we cannot locate them, you still have a claim! Call a Virginia hit and run lawyer to get you the compensation that you deserve for the injuries that you have suffered. Get Justice with Joe today - 703-879-5910
What is a Hit and Run?
A hit and run is exactly what it sounds like. Another motorist strikes your vehicle, due to their own negligence. Then, instead of stopping and exchanging insurance information or calling the police, that person then flees the scene.
This is the most common definition. But there is one more kind of Hit and Run car accident. There are some times when an accident occurs, and the striking driver does not realize that he has hit another car. These kind of accidents very often involve tractor trailers, causing truck accidents. It also happens when pickup trucks are hauling trailers behind them, and the impact he's not felt in the cab of the towing vehicle.
These are both classified and worked as hit and run car accidents.
How Do You Identify the Driver who Hit Me?
Our team at Blaszkow Legal is ready willing and able to help people who have been hit and injured as the result of Hit and Run car accidents in Virginia, and Maryland and DC as well. The first thing that we do when a client comes into the office is investigate the accident itself. The first part of this is attempting to identify the tortfeasor, or person who caused the accident.
The best tool that we use in our search for the at-fault parties is camera footage. Dash cams are the best for this, and if you have a dash cam, then you may have caught some or all of the other drivers' license plate. Sometimes security cameras and surveillance cameras will capture an accident, but usually the footage is too grainy for us to be able to make a positive identification of any of the characters on the license plate itself.
Once have identified a partial license plate, our investigators then reach out to the Virginia Department of Motor Vehicles in Richmond. There is a procedure in the Commonwealth where law firms can get information on at-fault parties. We utilize a state form called a CRD-93. The Virginia DMV will then put all of the available information into their computers, to see if they can help us identify the striking driver.
There are ways to get this information from other state DMVs as well, and we follow the same procedure with those States. In Maryland we communicate with the Motor Vehicle Administration, and in dc, the DC DMV.
What if You Cannot Identify the Car and Driver Who Hit Me?
If the other driver has caused a hit and run car accident that has injured you, we still are able to pursue a claim for you! We do this through your car's uninsured motorist coverage. Uninsured Motor Vehicle, or UM coverage is designed for exactly such a situation. Uninsured motorist coverage includes times when another vehicle is not insured, or otherwise cannot be identified (such as a hit and run).
We open up the claim with your car insurance carrier, and we proceed as we would under normal circumstances, for any car accident or truck accident. Your car insurance carrier then "stands in the shoes" of the tortfeasor's car insurance.
This is why it is so incredibly important to speak to an attorney before you speak to your own car insurance company. UM cases are, by definition, adversarial. The insurance companies do not want to pay you, and work hard on reducing your case as much as possible.
Insurance companies play dirty tricks, like using your statements against you, to say that you were partly responsible for the accident. Under Virginia's contributory negligence rule, that means you cannot recover.
But Uninsured Motorist Coverage is From My Car Insurance! Won't This Make My Rates Go Up?
No, it will not. This is a function of the laws in Virginia, Maryland, and DC. If you have been hurt, you are entitled to compensation, and the law permits it to be done in this way. They (car insurance carriers) cannot increase your car insurance premiums as soon as because you have been hit by another driver, in an accident that was not your fault.
What Can I claim From the Hit and Run Accident?
People who have been hit in Virginia hit and run car accidents have the ability to file a claim for damages. Damages is a legal term that includes all of the ways the accident has impacted you, inconvenience you, and hurt you. Among the items that you can claim are:
Medical expenses

Pain and suffering

Lost wages

Loss of earning capacity

Disfigurement

Permanent injuries

Scarring, from your injuries or from surgery

Diminished Value (for newer or rarer vehicles, including some antiques)

And more
Will I Have to Take my Hit and Run Accident Case to Court?
No lawyer can tell you whether or not a case is going to settle or have to go to trial. However, we can tell you what the statistics show. Over 80% of car accident cases worked in our office, settle. This includes Virginia hit and run car accidents. Of the cases that end up having to be filed in court, over half of those cases will settle at some point between when the lawsuit is filed, and trial.
Should I Call a Lawyer Right Away?
Yes, absolutely! The insurance companies have a legion of adjusters and attorneys on their side from the minute the accident happens, each and every one of them dedicated to giving you as little money as possible. This includes your own car insurance company, in the event that you have a hit and run accident or any kind of uninsured motorist claim. You cannot think that just because they are your insurance company, they are going to give you what you want. In fact the opposite is true. You need a dedicated and experienced Virginia hit and run lawyer to help get you the compensation that you deserve for your injuries.
Call the Alexandria Injury Attorney today for a free hit and run car accident consultation: 703-879-5910