VIRGINIA DUMP TRUCK ACCIDENT LAWYER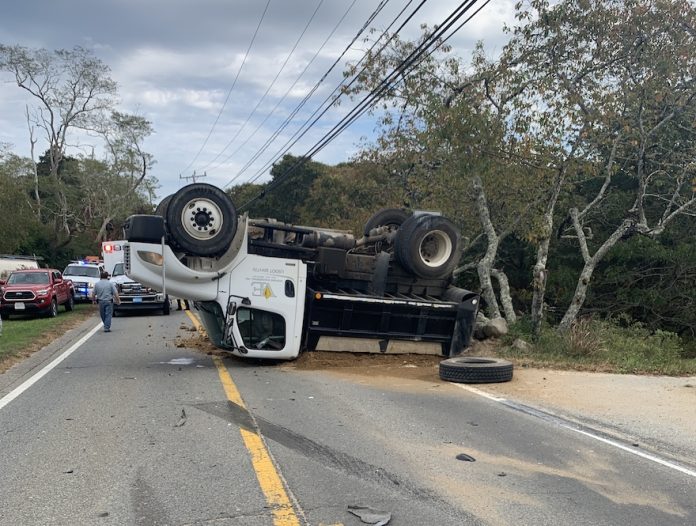 If you have been involved in a dump truck accident, it is essential for your lawyer to determine who is negligent, and who is then responsible for that negligence. Sometimes these accidents come down to just the actions of a driver, and sometimes, the accident is the result of wider negligence on behalf of companies and contractors. You should contact a dump truck accident lawyer who will help you to figure out all of these moving pieces, and get you started towards getting the compensation you deserve. Call a truck accident attorney right now and put us to work for you after a crash.
How Can a Virginia Dump Truck Accident Lawyer Help?
As soon as you hire us, we move right into investigating the facts of your accident. It is our responsibility to figure out who's negligence caused your injuries. This is our requirement, as we (the claimant or Plaintiff) have the burden of proof.

There can be many different parts to a dump truck accident case. As we said, sometimes someone other than the driver can be responsible for your accident. For example, it's the vehicle has not received the proper maintenance, or the brakes have not been replaced, then you may have a claim against the people that failed to do what was required to properly maintain that truck. If the contents of the truck were improperly loaded, and the shifting of that load caused your accident, then the people who loaded the truck might be responsible.
If the dump truck that caused your accident was owned by the government, any layer of the government, then a whole new level of complexity is added to the case. In order to pursue a claim against a city or county government vehicle, notice is required. Notice is governed by Virginia Code 15.2-209.

If you have been in a dump truck accident that was not your fault, you need to call an attorney right away. There are deadlines that are beginning to run, and in some cases, waiting to hire a lawyer can be fatal to your claim.
Damages in a Virginia Dump Truck Accident Case
The harm that you have suffered after a dump truck accident has to be properly documented, in order for us to properly build and pursue your claim. The most effective documentation of your claim comes from your medical records. All of the bills from the treatment that help to get you back to where you were before the accident make up a huge portion of your claim. Other damages include:
Time lost from work

Loss of earning capacity

Pain and suffering

Inconvenience

Medical prescriptions

Embarrassment

Scarring

Permanent injury, if any
Causes of Dump Truck Accidents
Many factors can contribute to dump truck accidents. Many are commonly know, and others are less well-known, outside of the trucking industry:
Equipment Failure

Shifting Loads

Third-party driver negligence

Improper driver training
Why Hire a Virginia Dump Truck Accident Lawyer?
In short, because there is no risk to you. We work on a contingency-fee basis, so it costs nothing to talk to us. We don't get paid unless you collect money. Our attorneys, paralegals, and investigators have years running down leads and maximizing our clients' claims. The insurance companies have adjusters and defense lawyers working hard for them - should you have someone fighting for you?
Call Blaszkow Legal today - 703-879-5910