MARYLAND BUS ACCIDENT LAWYER
If you have to get around in Maryland, you're not always nearby a train. Buses crisscross the state, to move commuters, long distance passengers, and regular people about town. These common carriers are required under the law to provide safe and efficient transportation services to their clients. They owe you, the rider, a very high standard of care.
Bus accidents are often serious, because of the nature of the crashes themselves. While a normal car accident may seriously harm or even kill two or more people, bus accidents can sometimes involve dozens of people. Bus passengers do not have the benefit of seat belts, so there again, the injuries can be serious. Because of the large number of claimants, there is often a problem of limited insurance coverage. It is very important to hire a law firm that is ready to fight for you, not the bus companies. They have a team of defense lawyers and insurance adjusters working day and night to minimize or even deny your claim.
When you call Blaszkow Legal, PLLC you get a dedicated team of attorneys and staff members who have experience dealing with these kinds of crashes. It is our job to fight for you, and for all of the compensation that you are entitled to. Get Justice with Joe, and call 703-879-5910 for a free consultation. Clients outside the DC Beltway can see us remotely and get your case started right away!
What should I do if I am involved in a Maryland bus crash?
If you have been involved in a bus accident in Maryland, there are certain things that you can do to protect yourself, and to help build your claim right away:
Get pictures of everything. Get pictures of where you were sitting, of other people on the bus, of the damage, (inside and outside), the other vehicles involved, and even the scene of the crash, including signs, lights, and debris.

Get the names, phone numbers, and email addresses of other people who have been involved, and who were witnesses. You cannot rely on the police for this information, as more often than not, they will not give it to you, and it will need a subpoena to be obtained.

Do not make any statements to anyone other than the police about the accident. If insurance companies call you, do not tell them anything. You should never speak to any insurance company without the benefit of an attorney

Get medical treatment. If you are hurt, then you need to get evaluated by a physician. A Primary Care doctor, Urgent Care center, or Hospital needs to evaluate you and help you get started on the path to recovery.

Call a Maryland bus accident lawyer to begin fighting for your rights immediately.
Common injuries sustained in a bus accident
Some of the most common injuries in bus accidents include:
Broken bones

Head injuries

Traumatic brain injuries

Neck pain

Sprains and strains

Broken arms or legs

Bruises

Burns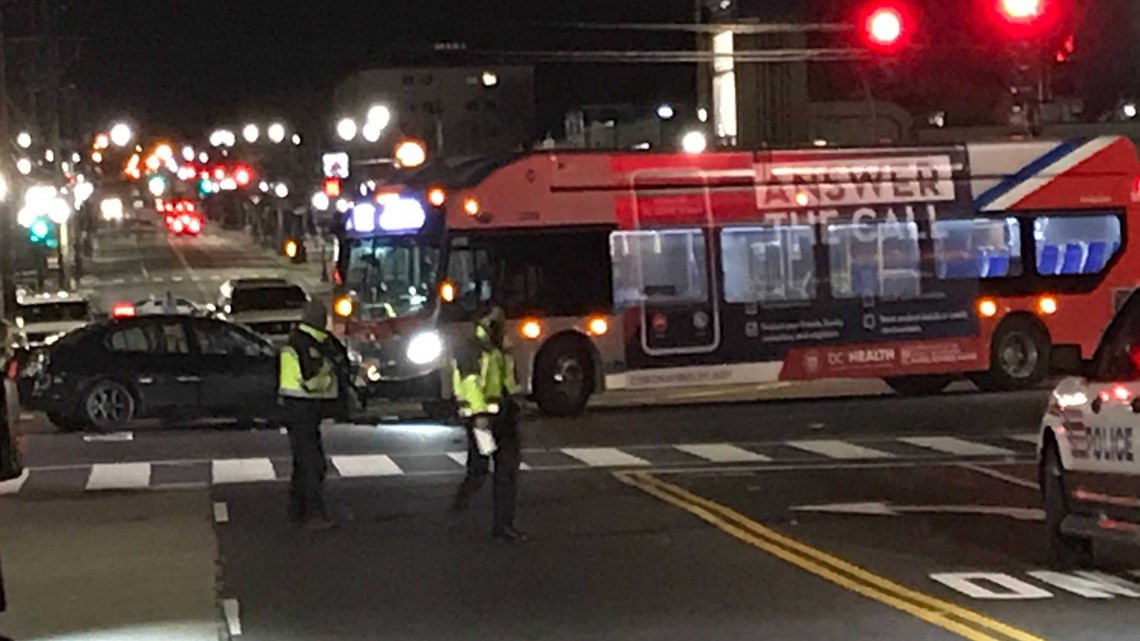 How can I Maryland Bus Accident Lawyer help?
An experienced bus accident lawyer is going to begin to investigate right away. Determining what the evidence is, where it is, and making sure that it is preserved are absolutely vital tasks. Depending on the accident, other agencies may be doing their own investigation, such as the police, transit police, National Transportation Safety Board (NTSB), and others. Those reports can take months or even years to be completed and released. You don't have to wait that long to file a claim. You need to preserve your rights as soon as possible.
Some companies will recognize their negligence immediately. They have a tried and true strategy of offering you some money immediately. Many people, because they have bill collectors calling, are often tempted to accept this money. However, once you have accepted the money, your claim is over! These settlements to unrepresented parties are mere fractions of what you are legally entitled to. And guess what - the insurance companies have no duty to tell you what you are actually entitled to claim!
Our law firm recognizes everything that you are entitled to claim for compensation. We will not let the insurance companies pull the wool over your eyes. It is our job to negotiate to protect you, not them.
Types of bus accidents cases
Blaszkow Legal has been fighting for our clients all over Maryland for over 40 years. We have fought local transit systems as well as private carriers. Most bus accidents in Maryland involve buses from the following companies or agencies:
Annapolis Transit

Bolt Bus

County Ride

Dash Bus

Dylan's Bus Service

Greyhound

Howard Commuter Solutions

Keller Transportation

Maryland Transit Administration

Megabus

Montgomery County Department of Transportation

Peter Pan Bus Line

Potomac Valley Transit Authority

Shore Transit

The bus, (Prince George's County)

Vamoose.
Statute of limitations on Maryland bus accident claims
In Maryland, personal injury lawsuits have to be filed within 3 years of the happening of the accident itself.
If you're child was involved in a bus accident, then that 3-year period does not begin to run until the child becomes 18 years of age. This is called tolling of a statute of limitations.
However, this 3-year period is not the only deadline to keep in mind. If the bus accident involved a governmental authority, whether County or state or regional, there are other deadlines which can start to run from the day of the accident. It is absolutely vital to contact an experienced Maryland bus accident lawyer figure out what those deadlines are, and to make sure that you have not passed them. Claims against the MTA for example, have to receive their notice within 1-year of the date of the accident!
Under the various tort claims acts in Maryland, if you don't provide the proper notice to the government, that can act as a bar to your recovery! Don't let that happen. Call us today.
Fault in a bus accident
The question of who is responsible is very dependent on the facts of each specific Maryland bus accident. In some cases, fault lies with the bus driver. In other cases, the bus driver might be completely blameless! If the bus was struck by a car or truck, there's always a possibility that the driver did everything he was supposed to do. In this situation, the claim is against the driver or company that owns the vehicle that hit the bus.
Other times, things on the bus can break or fail which can cause an accident, and significant injuries. This can come about through negligent inspection of the bus, or perhaps negligent maintenance or repair. In this case, your claim may be against the bus company itself, or possibly some third party vendor or maintenance provider. We won't know who exactly until we start investigating your case.
Call a Maryland bus accident lawyer today!
If you have been injured in a bus collision anywhere in Maryland, you may be entitled to compensation for your injuries. Everything depends on the specific facts of your accident. You need a team on your side right now who can help determine those facts, and will work tirelessly to hold the negligent parties accountable. Call Blaszkow Legal today for a free consultation, and our team of attorneys and paralegals will get started right away investigating your accident, and fighting for you. Call 703-879-5910, or send us an email!
Get Justice with Joe!