MARYLAND CAR ACCIDENT LAWYERS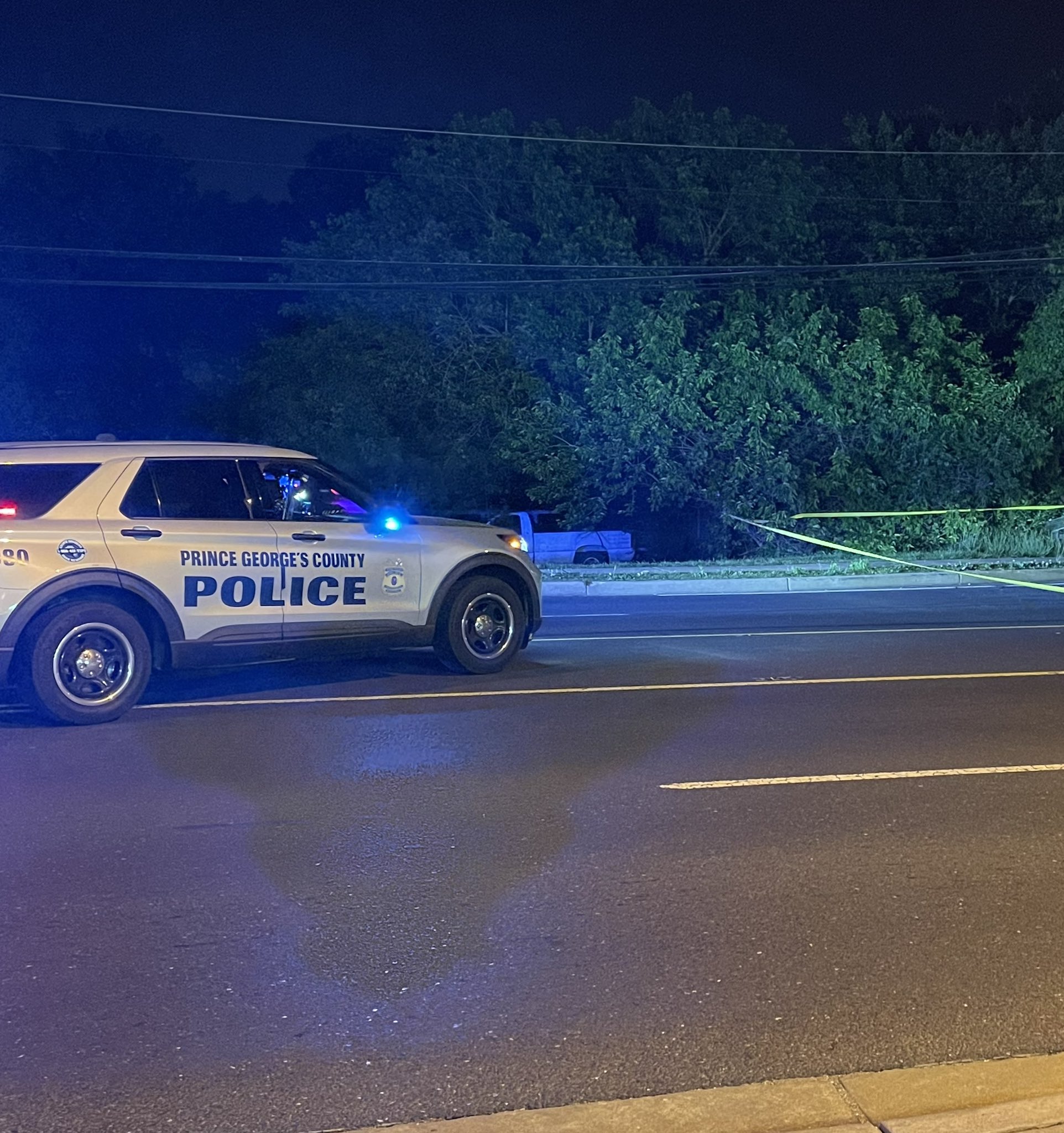 Car accidents happen with alarming frequency, and it doesn't matter where you are in Maryland. From Prince George's County to Montgomery county, from the DC Beltway to the Baltimore beltway, from back roads to highways, you can be a victim of a car accident at any time. Unfortunately, you can be doing everything right, and someone driving negligently can crash into you, and can cause you injuries.
If you have been hurt in a car accident that was not your fault, you do have rights! You have the ability to file a claim for your damages against the person whose negligence, carelessness, or recklessness caused the accident. Contact an experienced Maryland car accident lawyer right away, and call Blaszkow Legal at 703-879-5910 for a free consultation!
What You Should Do After a Maryland Car Accident
There are steps that you can take to ensure that you protect yourself, and your claim:
Call the police. Even if you are somewhere where you think the police won't come out for an accident, you should still call. Your call is generally going to be recorded, and there will thus be evidence of the crash. Even if they don't actually respond to the scene, you are helping to protect and preserve the location of and time of the accident, so that there is no ambiguity later on.

Identify the other driver. Too often, we find that people have only gotten pictures of the other car's insurance card. This is not enough! Your claim is not against the owner of the other car, or the person who is paying for that car insurance, but rather the driver. Your claim is against the person who's negligence, carelessness, or recklessness caused the accident. To protect yourself, always get a picture of the other motorist's drivers license.

Take lots of pictures. There is no such thing as too many pictures. You want to get as many as you can, of everything relating to the accident. Take pictures of skid marks, debris, property damage to all cars, street signs, street lights, and even passengers and witnesses, if you there are any.

Identify any witnesses. Get the contact information of anyone who stops and says they saw the whole thing, or anyone's passengers. Without witnesses, without video, often the insurance companies argue "word versus word," and do whatever they can to stop you from meeting your burden of proof. Witnesses can be the difference between a successful claim, and a failed one.

Get medical treatment. If you have been injured, you have to get looked at by a competent medical doctor. If you are very seriously hurt, then you need to go to the hospital. If you are in pain, and you cannot get into your primary care doctor, then go to an Urgent Care center, such as Patient First. Do not wait! The longer you wait to get evaluated, the more arguments you give the insurance company to argue against you, saying there is a "gap in treatment."

Call Blaszkow Legal! The sooner you contact an experienced and aggressive car accident lawyer, the sooner we can begin our investigation, and the sooner we can begin building your claim against the at fault party or entity
First Party Claims in Maryland
After you have been involved in a car or truck accident, your claim is against the at-fault person or company. This is generally referred to as a third party claim. You may also have a first party claim, which is linked, but distinct and separate from, the third party claim. First party benefits come from your own car insurance. In Maryland, these are called PIP benefits, or personal injury protection monies. This is an amount of coverage that is available to you, against which you claim your medical treatment.
All car insurance companies in Maryland are required to offer PIP benefits, on all motor vehicle policies. The minimum is $2,500. However, you can affirmatively waive this coverage when you renew your policy, and many insurance companies recommend this, because it costs them less money - but it is not the best option for you! Contact us today, and we will review your policy to see if you have done so.
PIP coverage is also known as no fault coverage. This means, that unlike the third party claim, it doesn't matter if you caused the accident. You can receive these benefits whether or not someone else has caused the accident, and whether or not you were wholly or even partly responsible.
Maryland Hit and Run Accidents
Just because the car that hit you fled the scene, does not mean that you do not have a claim. You do! The claim will be asserted against the unknown Hit and Run driver. Your source of recovery in this is through your uninsured motorist benefits. This is coverage that comes with all Maryland insurance policies, and covers you for just such a situation.
There are a lot of pitfalls to Maryland uninsured motorist practice, however. If you have been involved in a hit and run accident, you need to talk to a car accident lawyer immediately
Obstacles to Filing a Claim in Maryland
Maryland is a jurisdiction, like Virginia and DC, that follows a legal doctrine known as contributory negligence. Contributory negligence means that if the person who has been injured is even 1% responsible for the happening of the accident that caused those injuries, then that person cannot be successful with a claim for those injuries. This is also called the 1% rule. If the defense is able to argue that you are even 1% responsible for the accident, then you do not have a claim under Maryland law. You need to contact an attorney right away.

Often times, the insurance companies will argue this, strenuously. The reason to hire an attorney is to investigate immediately, and to develop the evidence that can defeat this argument. Some of the best evidence is in camera footage, as cameras are extremely prevalent in today's society. However, if camera footage is not stored and preserved, often the systems will overwrite the footage that is not saved. Great camera systems will often store the footage for 30 days, but some other systems will hold it for only 7 days, and we have seen some cameras, usually at gas stations, that hold the footage for no more than 24 hours!
What You Can Claim After a Maryland Car Accident
There are certain elements that you can claim after a Maryland car accident, and taken together, these things are called damages. They include:
Medical expenses

Pain and suffering

Future medical expenses

Lost wages

Future lost wages

Loss of earning capacity

Permanent injuries

Disfigurement

Scarring

Inconvenience

and more
Different Kinds of Accidents We Handle
Our office has been representing injured people in Maryland for decades. We handle car accidents, truck accidents, Uber accidents, bus accidents, train accidents, pedestrian accidents, wrongful death, and more.
Call a Maryland Car accident Lawyer Today
If you have been involved in a car or truck accident that was not your fault, you need experienced representation right now. The insurance companies have adjusters and defense lawyers who get get to work right away, solely to minimize or attack your claim. You should have a team on your side who can fight for your rights, and get you the compensation you deserve.
Get Justice with Joe, and call Blaszkow Legal today for a free consultation. 703-879-5910
Have you been injured in a Maryland Car Accident?
Do you have questions that no one has answered, and you want some good advice? Then call Blaszkow Legal today for a free consultation!
703-879-5910

Virtual Appointments Available!