OXON HILL, MD CAR ACCIDENT LAWYERS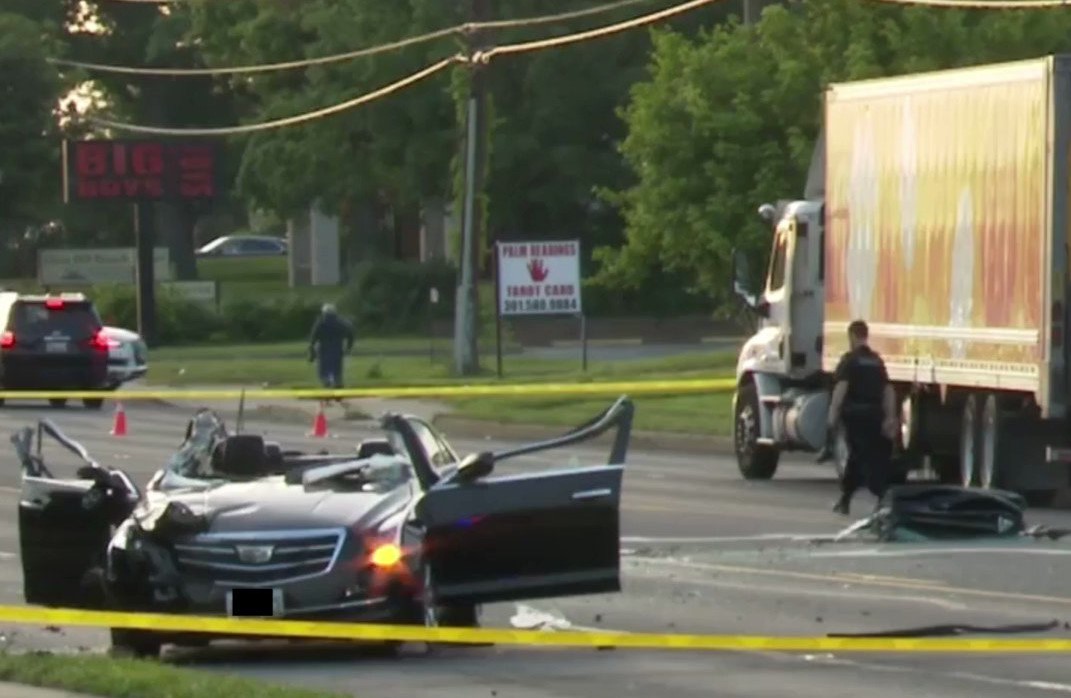 Maryland car accidents are extremely common, and Oxon Hill and the National Harbor area are no exception. Whether these accidents are on private property, or on the highway, if you have been involved in an accident that was not your fault, you may be entitled to compensation for the injuries that you have suffered. Call an experienced Oxon Hill car accident lawyer today!
What To Do If You Have Been in a Car Accident in Oxon Hill
Be safe - make sure that you are remaining safe while waiting for first responders to show up. If you have to get out of your car, then go onto the shoulder and away from traffic. However, usually the safety place to be is inside the vehicle, until fire and police arrive.

Document Everything! Call the police, even if you are in a jurisdiction (such as Prince George's County) where the police won't come out for "minor" accidents. This call is still evidence of the time and date of the crash, and its location.

Take Pictures and Videos. You cannot take too many pics and vids. Make sure that you record the other driver, any passengers, each of the vehicles involved, any debris on the roadway, any witnesses, and anything else that would be even remotely related to the crash.

Identify the Driver who hit you! Too many people just exchange insurance information - but the insurance card is whomever pays for the policy, not the person driving the car. Your claim is against the driver, not usually the owner. Always get a picture of the other driver's license or state/federal ID cards.

Note all witnesses. If any saw everything, or anything, get their name, address, phone number, and email. A witness can make a case and prevent the insurance companies from denying claims on a "word-vs-word" basis.

Get Medical Attention if you are hurt! Do not wait. A trained medical doctor is the best person to evaluate you and determine if you are ok, or otherwise get you to the care you need to get better. Emergency rooms, urgent care centers, or even primary care doctors are ok - but if you can't get into your PCP right away, then go to urgent care.

Call Blaszkow Legal at 703-879-5910. You need an attorney to battle the insurance companies, because they are going to do everything they can to minimize your claims.
Speaking to Car Insurance Companies After the Accident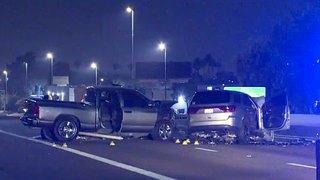 You should never speak to a car insurance company without first speaking to a lawyer. Insurance adjusters are very, very good at what they do. They know how to speak very nicely to you, and to sound very concerned. But what they are actually trying to do is to get you to lull you into a false sense of security, where you will make a recorded statement. Your statements can and will be used against you! The adjusters know this, but have absolutely no obligation to tell you about it.
Maryland, like Virginia and DC, is a contributory negligence jurisdiction. That means that all the insurance company has to do to defeat your claim is to allege that you have been 1% responsible for your accident. A dedicated Oxon Hill car crash attorney is going to protect you from such allegations, even from yourself. Always talk to a lawyer before talking to anyone else.
What Can I Claim if I Have Been Hurt?
If you have been injured, then you have a claim for your damages. Damages is a legal term that encompasses all of the elements of the claim that you can make to an insurance company, and ultimately in a court of law. They include:
Permanent injury.

Scarring.

Disfigurement.

Emotional distress.

Inconvenience.

Medical expenses.

Time lost from work.

Loss of earning capacity.

And more.
Damages cannot simply be alleged, however; they have to be proven. You need documentation, that is to say evidence, when making a claim. Here again is why you need to speak to an attorney right away. The Maryland car accident lawyers at Blaszkow Legal know how to develop and preserve evidence in a case to make the best claim possible for you.
Do all Prince George's County Car Accident Cases Go to Court?
No, they do not. In fact, over 80% of the Oxon Hill car accident cases that we work are resolved without having to go to trial, via settlement. Even of the cases that we do have to litigate, well over half of those will settle before an actual trial.
It is important, however, to always be trial ready. That is the Blaszkow Legal Method. We begin to evaluate, investigate, and document a case from the moment you walk in the door and sign up with us. We are ready willing and able to go to trial, so that way if the insurance company denies your claim, we do not need to wait to file the lawsuit - we proceed to do so immediately. The insurance companies know this, and they know that not all firms are as aggressive as we are. It is our job to fight for you, and we will!
Contacting an Oxon Hill Car Crash Lawyer
Give us a call as soon as possible after the accident, so we can begin working to get you the compensation that you deserve. The insurance companies are dedicated to paying you as little money as possible, but not us. Our job is to maximize your recovery. We don't get paid, unless you collect money. Call an attorney right away, and enlist a team who is going to develop everything that is needed to get you as much as we can.
Get Justice with joe. Call 703-879-5910. Our office is in Alexandria, but we represent clients across the DMV!