METROBUS ACCIDENT ATTORNEY
If you have been involved in an accident involving a Metro Bus, then you need an experienced bus accident lawyer to help you get the compensation that you deserve as the result of your injuries. Hire Blaszkow Legal today, and put to work the team that knows how to fight all of the insurance companies, businesses, and government agencies that want your claim to just go away. Just like their defense lawyers and insurance adjusters who are working hard for them, make sure that you have us working hard for you!

The DC Metro system, meaning MetroRail trains, as well as Metrobuses, are operated by the Washington Metropolitan Area Transit Authority, or WMATA. They are a huge conglomerate, created by an Act of Congress. Most of their employees, from train operators to bus drivers are working hard and doing an often-thankless task. But the agency has a whole has an unfortunate reputation for negligence and laxity that can lead to serious injuries at train stations, on buses, and elsewhere.
How do Metro bus accidents happen?
Metro bus accidents have many causes, depending on whether or not the negligence is due to the 1) bus driver, 2) errors on behalf of WMATA, or 3) other drivers.
Some common accident causes include:
Reckless driving

Aggressive driving

Pulling out without signaling

Falling asleep/driver fatigue

Distracted driving

Speeding
Some other collisions are due to WMATA negligence that is beyond the driver's control such as:
Failing to inspect

Failing to maintain

Failing to do proper repairs
When the claim is against another vehicle vs a claim against Metro
As soon as you hire an experienced Metro Bus Accident Lawyer, we get to work on investigating your claim. This means determining whose negligence caused your injuries. If you are a passenger on a Metro bus, and the bus gets into an accident, who is responsible?

The answer is very fact-specific. If the bus driver's negligence caused or contributed to the accident, then your claim is against that bus driver, and against that driver's employer, which is WMATA.

If you are a passenger on that Metro bus, and it is, say, rear-ended by a tractor trailer, then the claim is against the driver of that tractor trailer, and the company that hires him.

However, what if you are a passenger on a bus and the Metro bus goes through a red light, and is hit by a drunk driver? Who is responsible? The reality in that scenario is that you may have a claim both against the drunk driver, as well as against Metro. This would be, in this situation, because both parties have some level of negligence that caused your injuries.

Determining where the negligence lies is the job of an experienced DMV personal injury law firm.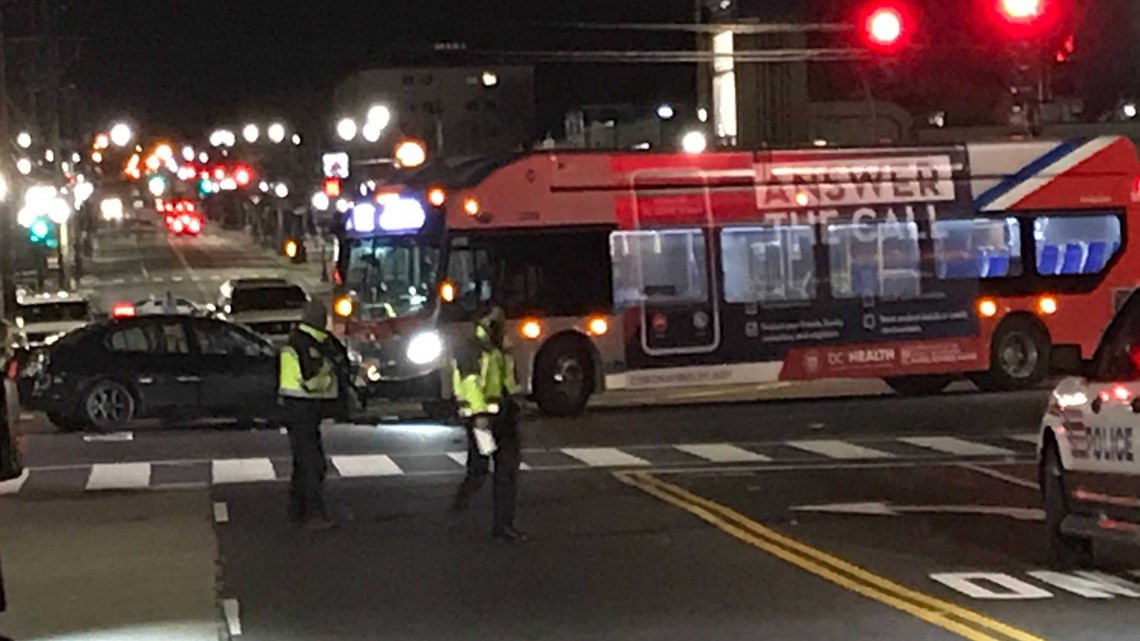 What makes up my claim in a metro bus accident?
If you have been injured in an accident involving a Metro bus, then you have a claim for your damages. Damages fall into two types: economic damages, and non-economic damages.
Economic damages include:
Medical bills and expenses

Prescription costs

Time lost from work

Future medical expenses

Future lost wages
Non economic damages are not black and white, as they are not immediately quantifiable, like medical bills. They often have to be proven through testimony - yours and family/friends. These damages include:
Pain and suffering

Loss of earning capacity

Inconvenience

Emotional distress

Permanency of injury (if applicable)

Scarring (if applicable)

Disfigurement (if applicable)
How do you investigate a Metro Bus crash?
As soon as you hire Blaszkow Legal, our investigation begins right away. In any case, it is vital to begin the investigation as soon as possible after the accident. The more time the passes, the more likely it is the people's memories are we going to begin to fade, and evidence may be lost or destroyed.

Obtaining camera footage is the best possible way to investigate how an accident happened and how our clients have been injured. Thankfully, Most Metro buses have cameras installed outside, as well as inside.

The Freedom of Information Act, and the varying statutes under the respective states, is an excellent way to obtain this information for our clients. However, Metro has its own system, that acts the same way but it's called something different. Metro calls it PARP, or Public Access to Records Policy. There are numerous pitfalls in this process, however, and WMATA does not make it easy.
How is a metro bus accident case different from a regular bus accident?
Accidents incidents involving the Metro Rail and Metro Bus system often take much longer than regular car and bus accidents. Whether maliciously, or simply through bureaucratic inertia, WMATA takes a very long time to review legitimate claims. They know that the only way to speed things up is to file a lawsuit. Because they are a government bureaucracy, they don't mind that at all.

Because of the regional nature of the transit system, these cases are invariably removed to the United States District Court, or the federal court system. However, The USDC for the Eastern District of Virginia is a very fast moving Court system. It is nicknamed the rocket docket for a reason! Many claims are filed here, to shake WMATA out of its apathy during the claims process.
Filing a claim against Metro
WMATA is a regional government entity. This means that there are a lot of timelines that come into play after a bus accident, that you may not be aware of. For example, official notice has to be received by metro, in order for a claim to be pursued. If you have not properly notified them, then you may have waived your claim. This is one reason among many it is so important to contact an experienced bus accident lawyer right after a collision.
Accidents anywhere in the DMV
The Metro Bus system has over 1,500 buses working out of numerous depots, and serving all of Northern Virginia, Maryland, and DC itself. These buses stop at over 11,000 bus stops, as well as transit centers and Metrorail Stations. If you have been hurt anywhere in the DMV, Blaszkow Legal can help you. Our attorneys can represent you in all of the courts in Maryland Virginia and the District of Columbia!
Get help from an experienced Metro bus accident lawyer today!
WMATA is not going to reach out to you, and make sure that you are okay. They are certainly not going to offer you the compensation you deserve, unless you are willing to fight for it. Call Blaszkow Legal today, so that you have someone on your side who is ready willing and able to fight for every bit of compensation that you are entitled to.
Get Justice with Joe and call us today at 703-879-5910
---
WMATA PARP process: https://www.wmata.com/about/records/
Metro Bus Accident?
You need an experienced team of attorneys who are dedicated to helping you get what you deserve, not just hurrying your case along. Call us today for a free consultation!