NATIONAL TRIAL LAWYERS SUMMIT
---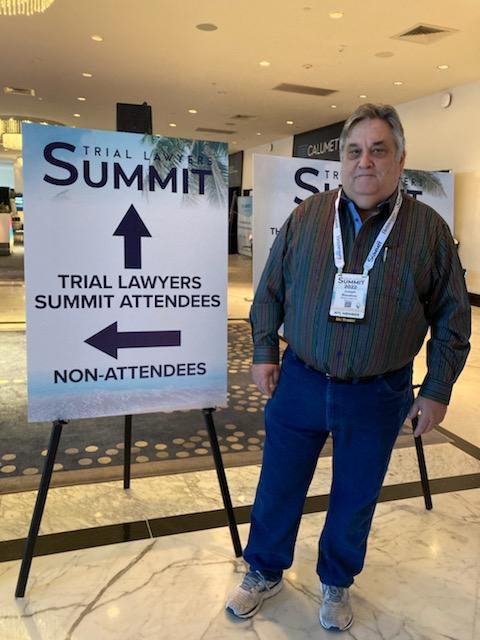 Lawyers have obligations, just like doctors, to stay current on the newest legal trends, court decisions, and the practice of law itself. Law is not merely red and black-bound books on a shelf, but includes the myriad tasks of administration (accounting, office management, personnel, etc) as well as learning what courts have said in specific situations - and how those decision can affect the law here in #Virginia, #Maryland, and #DC.
The Alexandria Injury Attorney, Joseph Blaszkow, our senior attorney and principal, attended the National Trial Lawyers Summit in #Miami, #Florida (much to the chagrin of his staff, which had to stay behind in chilly Alexandria and keep the office running!)
One of the legal education sessions Mr. Blaszkow attended was on special ethical considerations for traumatic brain injury cases, also called TBIs. These cases are horrific and catastrophic - the injured person is often scarred for life, and the family of the injured person can go through a whole host of trying moments as they help to care and nuture. The duty of an attorney is to keep the unwanted stresses of the case away from the family, and be a unified point of contact for the injured person, and family. The complex nature of these cases, coupled with the protracted nature of the litigation, requires experiece and dedication. Mr. Blaszkow has done many of these TBI cases, but is always ready and willing to learn more.
Mr. Blaszkow is now back in the DMV, and already putting to use the important takeaways from the NTL conference.
If you have been injured as a result of another person's negligence, call Blaszkow Legal today - 703-879-5910