Washington DC Uber Accident Lawyers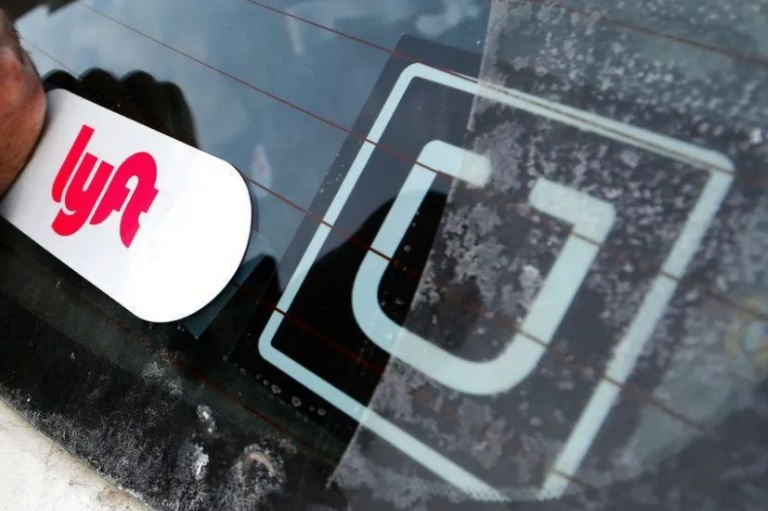 Uber and other ridesharing platforms have become more and more popular for people in the Washington DC metropolitan area. The app has made the old art of "hailing a cab" a thing of the past – much to the chagrin of modern cab companies. While the ease of logging on and getting a ride almost anywhere is wonderous, accidents involving Uber drivers can be very, very complicated.
Uber, as a company, has tried very hard to distance itself from its drivers when the question of liability for car accidents is raised. It is because of this, that the States, and Washington DC, have enacted laws to ensure that people injured by Uber drivers in car accidents have a source of recovery. If you have been injured in an accident involving an Uber driver, you have the same right to recover as in any other accident. You should call an exceptional car accident attorney right away! An experienced Uber car accident lawyer can explain your rights and ensure your recovery against those responsible.
Investigating the Uber Accident
The exceptional car accident attorney investigates the case right away. This allows the attorney to appreciate who is liable for the accident, and thus who is liable for the injuries you sustained. Many people believe that the insurance company for the at-fault driver is liable: this is a common fallacy. The at-fault driver is liable – the car insurance company is responsible for paying out for damages, up to their policy limits.
Blaszkow Legal always investigates all of the parties and entities that may be liable for our clients' injuries. Many people think that Uber is responsible, because the at-fault driver is an Uber driver. There again, this is not the case. As with taxis, Uber drivers are classified as independent contractors under the law. Even though they are driving around with an Uber sign or sticker on their car, they are not employees of Uber. This prevents the doctrine of "respondeat superior" from applying, which holds an employer responsible for the actions of its employees. Uber has fought this ardently in every court, and for the most part, has been successful in keeping their drivers at "arms length."
Our investigation includes scene reviews, tracking witnesses and taking statements, and searching for elusive but vital camera footage that can make – or break – a case.
Evaluating Your Claim – What Are your Damages?
Uber drivers have a responsibility to drive carefully, and obey the rules of the road. If a driver has violated those rules, caused a car accident, and caused injury to you, then you are entitled to make a claim for those injuries. A sum total of what a person may claim is referred to as a person's "damages." Damages include everything from medical expenses, inconvenience, permanent injuries, broken bones, property damage, lost wages, and of course, the expansive term "pain and suffering." There is no law book that determines what pain and suffering is worth in DC – it is what a Judge or jury says it is. An experienced, aggressive car accident attorney who knows the DC Court System is vital to proving your case, and fully proving your damages.
What Insurance Will Pay?
Uber, like Lyft, is classified as a "Transportation Network Company." This distinction is important because it comes with the laws that require Uber to have set insurance limits in a given jurisdiction. In DC, Uber's insurance coverage is a minimum of $50,000 per person, $100,000 per accident - by statute.
The insurance carrier for Uber in DC changes every few years. It is currently Farmers Insurance. Before Farmers, it was James River Insurance.
What are the Time Limits for Filing Uber Claims?
Claims against Uber are governed by the same laws that apply to all car accidents in Washington, DC. The time limit for filing is called a statute of limitations – in DC, this is 3 years from the date of the accident.
This deadline applies to when the lawsuit arising out of the claim must be filed by that time. The claim itself, with respect to insurance companies, should be made as soon as possible. But – NEVER speak to an insurance company without being represented by an Uber accident attorney.
Speak to a DC Uber Accident Lawyer Today
Uber, Lyft, and other rideshare vehicles are on the road, 24/7, normally driven by competent, intelligent drivers trying to earn money for themselves and their families. But every now and again, one violates the rules of the road, and causes an accident that injures an innocent person. If this negligence has injured you in a car accident that is not your fault, email us, or call Blaszkow Legal today – 703-879-5910
Though our office is in Alexandria, our attorneys serve clients in Maryland and DC as well!
---
DC Car Accident Statute of Limitations: https://code.dccouncil.gov/us/dc/council/code/sections/12-301.html
DC Uber Law for Insurance Coverage: https://code.dccouncil.gov/us/dc/council/code/sections/50-301.29c