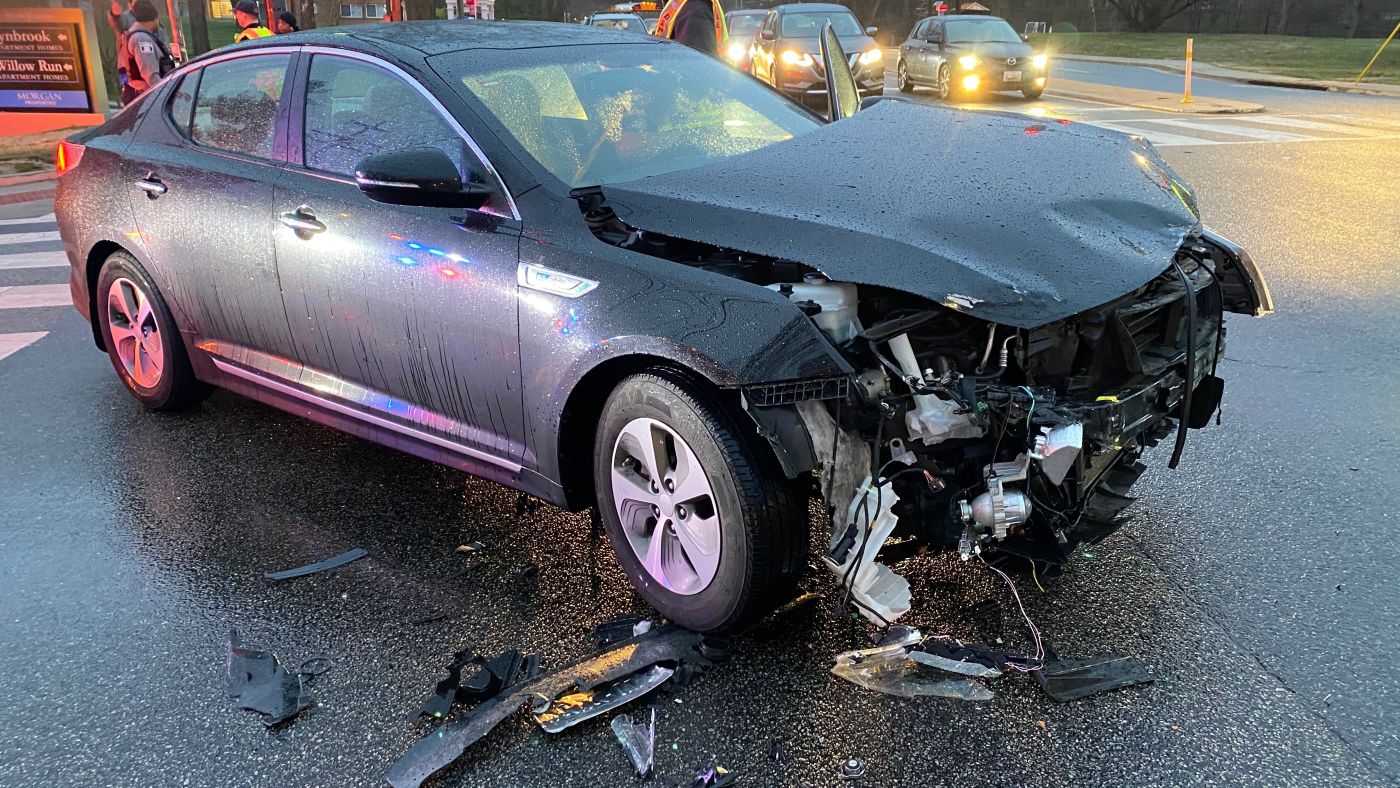 3 Important Reasons to Speak with an Auto Accident Attorney
---
You have been injured in a crash. Someone else was at fault. Now, you are asking yourself: "Do I need an attorney after a car accident?"
The insurance company for the at-fault driver is hoping you don't talk to a personal injury attorney about representing you in your claim. That way, the insurance adjuster can employ every possible tactic to lower the value of the damages you have suffered or deny your claim completely. They would much rather talk to you directly without going through your lawyer.
At Blaszkow Legal, PLLC, we understand why so many car accident victims ask whether they should speak with a personal injury attorney. We have been answering "yes" to that question for more than 35 years. If you have been injured in a car accident in Alexandria, Arlington, Fairfax, Manassas, or Woodbridge, Virginia, contact us today for knowledgeable legal advice.
Reasons to Work With a Car Accident Attorney
Below, we've outlined the top three reasons hiring a car accident attorney can benefit you as you pursue compensation for the damage you've suffered.
The burden of proof of negligence is on you!
Virginia law requires that auto drivers exercise a duty of care to others on the roadways. A failure to exercise that duty constitutes negligence, and a negligent driver who causes a crash bears financial responsibility for the damages incurred by those injured as a result. However, it is up to you, as the injured party, to prove the other driver was negligent. Moreover, you must prove that they were 100% negligent.
Virginia also observes the principle of contributory negligence, which is a high bar. If you are assigned any amount of fault for your accident, even 1%, you cannot pursue a claim for damages against the driver who was found 99% at fault. Contributory negligence leaves no room for anything but absolute proof that the other driver bears 100% of the fault.
It takes time and experience to value your damages.
If your injuries are serious, it can take months or even years to determine the full impact of your injuries. Even seemingly minor injuries can result in a lifetime of medical expense or disability. In the state of Virginia, you can recover for non-economic damages such as pain and suffering. Unlike medical expenses and lost wages, pain and suffering can be difficult to quantify. Nonetheless, their value can be high, so long as you can prove it.
An experienced personal injury attorney knows how to calculate current and future medical expenses, lost income over time, and justify a value for matters such as pain and suffering. At the end of the day, proof of the value of your damages is what an insurance company, or a judge and jury, will base a settlement or award on. Settling for less before you know the full extent of your damages means you'll be forfeiting your opportunity for a just settlement.
Negotiating with an insurance company is hard.
Insurance adjusters are not your friends. They are motivated to make the company they work for profitable, and to do that, they will devalue and deny personal injury claims against their policy holders. An experienced attorney can negotiate from a position of strength.
In a contributory negligence state like Virginia, insurance companies have an easy job. All they need to do is prove you bore some amount of fault for the crash. To get that proof, adjusters will ask you questions designed to have you contradict and implicate yourself, find witnesses who will assert that you were driving too fast or didn't come to a complete stop at a traffic light, or use other tactics to prove you had an ounce of responsibility for your accident.
If they fail to do so, the adjuster will work diligently to lower the value of your claim. They will belittle the long-term damages caused by your injuries or the pain and suffering they have caused.
What Questions Should I Ask an Attorney Before I Hire Them?
Of course, not all personal injury attorneys are created equal. There are those with more experience, those who have represented clients in similar situations with different degrees of success, and those with whom you will have a greater sense of trust. When you meet with a car accident attorney, there are some important questions you should ask.
Ask the attorney if they will represent you on a contingency basis, meaning you will not pay them fees unless they help you recover damages in a settlement or jury award. If the attorney charges an hourly rate or asks you to pay them a fee prior to settling your claim, you may want to consider other options.
Ask the attorney about the results they have achieved for other clients who were injured in similar circumstances. They won't be able to name clients or reveal the terms of their settlements, but an accomplished attorney can give you information that points to their record of success.
Although this may sound like an odd question, ask the attorney if they think you need attorney representation in your case. If a claim is small and cut and dried, a good attorney will likely advise you that you can handle your claim on your own.
Finally, ask the attorney if they will be handling your case, and how your interaction will be with paralegals and other staff members. You want to know that when you have questions or concerns about your case, you will be getting accurate answers, and not merely told to "call back."
Rely on Experienced Representation
If you have been injured in an auto accident caused by someone else, make sure you speak with trusted legal professionals. Contact the Alexandria Injury Attorney at Blaszkow Legal to schedule a free consultation -703-879-5910 We proudly serve clients throughout the area, including those located in Arlington, Fairfax, Manassas, and Woodbridge.