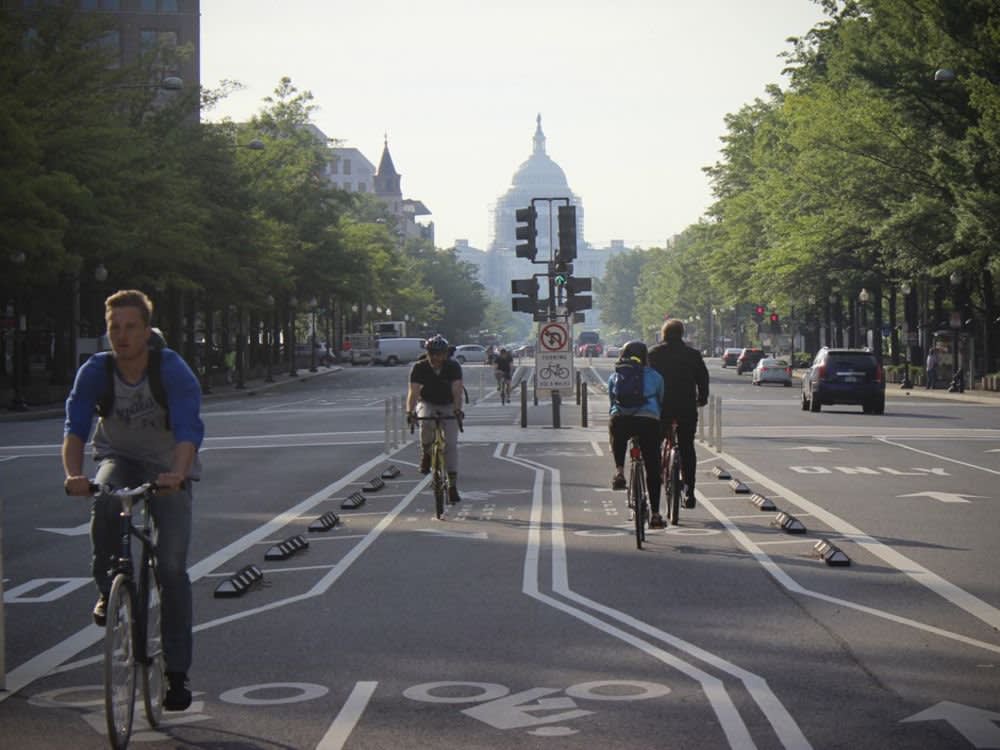 Bicycle Accidents: Protect Yourself Before a Collision
---
Bicycle Accidents: Protect Yourself Before a Collision
Washington DC and some of its surrounding cities are very bicycle friendly, with special bicycle traffic lights and specially designed lanes alongside roadways. Bike rental stations dot the cityscapes. However, riding can be dangerous, as some bicyclists are injured by negligent motorists. It is very important to follow some basic pre-ride tips, such as these:
(1) Insurance
Yes, there is insurance coverage available for cyclists! Make sure to review the insurance coverage you currently have to see if you're covered. If you're not covered, consider what options you have to increase your insurance coverage. If there are no options to increase your coverage, it is worth spending a few dollars for additional insurance. Some common insurers that cover cyclists are: Yellow Jersey, Cycle Guard, PedalSure & Velosurance.
(2) Safety Equipment
It's common knowledge that helmets provide important protection from head injuries. However, there are many other safety options available. For example, most bike shops offer mirrors, gloves, reflective materials, flags, and other equipment to help make cyclists visible to vehicles. To avoid a collision, consider investing in more safety gear.
(3) Abide by the General Safety Tips:
It is important to know and abide by the cyclists' laws in your state. However, every cyclist should abide by the following safety precautions during their ride:
(i) always ride in the direction of traffic;
(ii) stop at signals and obey traffic signals;
(iii) be aware of vehicular blind spots;
(iv) use bike lanes when safe to do so;
(v) always wear safety equipment, no matter the duration of your ride;
(vi) have lights on your bike when riding at night;
(vii) keep both hands on your handle bars at all times;
(viii) don't wear headphones;
(ix) do not carry a passenger if your bike is not designed for passenger use.
If you have any bicycle riding questions, or have been injured while riding, call Blaszkow Legal today - 703-879-5910
Happy Riding!