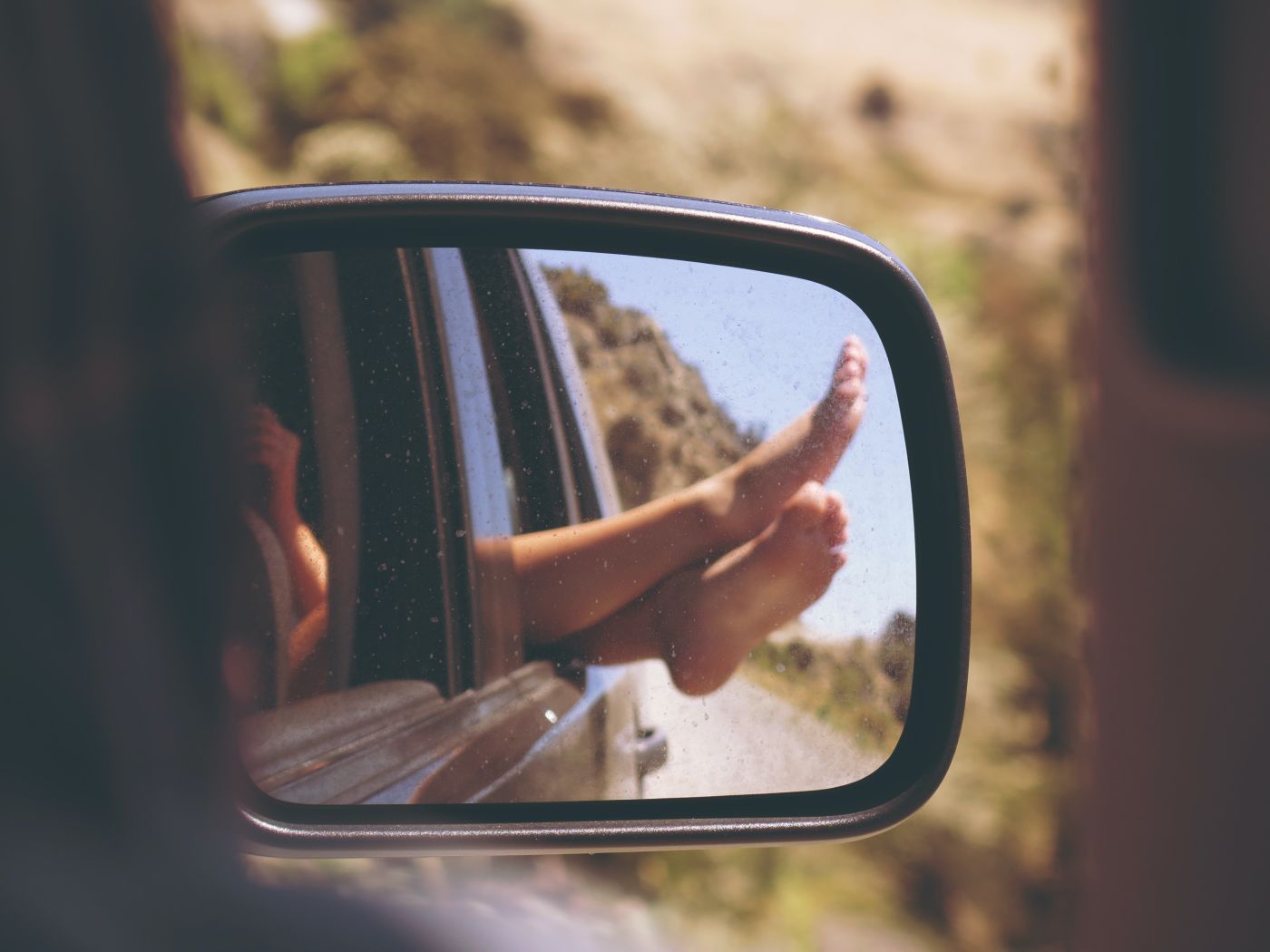 Driver's Destination Vacation Checklist
---
As the weather improves, you may be getting ready to make vacation plans! If you plan to drive to your destination, near or far, there are a few things to consider before diving head-first into the beautiful ocean waves. It might not be as fun to think about liability insurance when you're looking into accommodations, but the right insurance could save you from a headache in the long run. Before heading out the door, there are several types of motor vehicle insurance coverages you may want to consider to protect yourself, your passengers, and your vehicle.
Coverage Isn't Just For a Rainy Day
Defensive driving isn't just about considering how your driving decisions impact others; it's also about how other drivers can impact you (sometimes literally). You can be the most careful driver around, but if someone is driving while distracted or speeding, the unpredictability of the situation could mean life or death. It's also impossible to predict how another driver will react toward you if they're driving aggressively. For those unpredictable moments, the best bet is to have insurance that covers more than just the basics.
Remember: insurance is alot like a lawyer. You hope you never need it, but if you need, you hope it's good!
Insurance Requirements
Every state has different insurance requirements for drivers and car owners. For example, in Virginia, all registered motor vehicle owners must have motor vehicle liability insurance or enough funds to pay for damages as a result of an accident. Without insurance, a driver could lose their license and may have to pay large fees, but that doesn't deter everyone from failing to carry the appropriate amount of insurance. Unfortunately, that leaves responsible drivers on the hook for their due diligence.
Here are a few types of insurance coverage to consider:
Liability Insurance: This covers the cost of damage and injury you may cause to others in the event of an accident. It is typically required by law in many states and can provide peace of mind while driving. Some states allow anyone in an accident to make a claim, even if they're at fault - however, Virginia, Maryland, and DC are not among them. These are among the states that adhere to the doctrine of contributory negligence. If you are even 1% responsible for your accident and injuries, you cannot recover.
Liability insurance is designed to protect others.
Collision Coverage: This type of insurance covers damage to your vehicle in the event of an accident, regardless of who is at fault. It's important to look at the policy to ensure that the coverage is enough to pay for damages beyond just minor bumps and scrapes.
If you have collision coverage, you will often have a deductible. This deductible is what you pay out of pocket before the insurance pays a dime. The lower your deductible, the less you have to pay in the event of an accident, but then your monthly payments are higher.
Comprehensive Insurance: This insurance covers damages to your vehicle from non-collision incidents, such as theft, vandalism, or weather damage. It's sometimes called "other than collision" coverage, and it's a good idea to have it in case of a natural disaster.
Medical Expense Payments Coverage: This is a type of no-fault coverage, meaning that you can use it even if you are in an accident that you are responsible for. Med-pay, as it is called, helps to reimburse you for medical expenses that are related to the accident, such as emergency rooms, ambulance rides, radiologists, etc. In order for Med-pay to be applicable, the treatment you are seeking reimbursement for must be 1) medically necessary and 2) causally linked to the accident in question.
Medpay is very similar to "PIP", or personal injury protection coverage in other states. However, unlike PIP, medpay in Virginia stacks to up to 4 vehicles.
Uninsured/Underinsured Motorist Coverage: As discussed previously, not everyone has the same level of insurance, and more often than not, their insurance will not cover the total cost of the damages. In the event that you are in an accident with someone who has no coverage or is underinsured, this type of insurance will cover the damages.
Having a Fun & Safe Trip
It doesn't seem fair that the onus lies on already-responsible drivers to carry the appropriate insurance, but when it comes to comfort and peace of mind, it's a small price to pay. It can be heartbreaking to go on vacation after all your hard work and then feel like a little piece of your happiness has been taken from you because of another negligent driver. Working with the experienced team at Blaszkow Legal, PLLC can help you get some of that happiness back in the form of damages. If you or your family have been victims of a car accident, call our office at (703) 879-5910 for a free consultation. For more information, go to www.alexandriainjuryattorney.com.