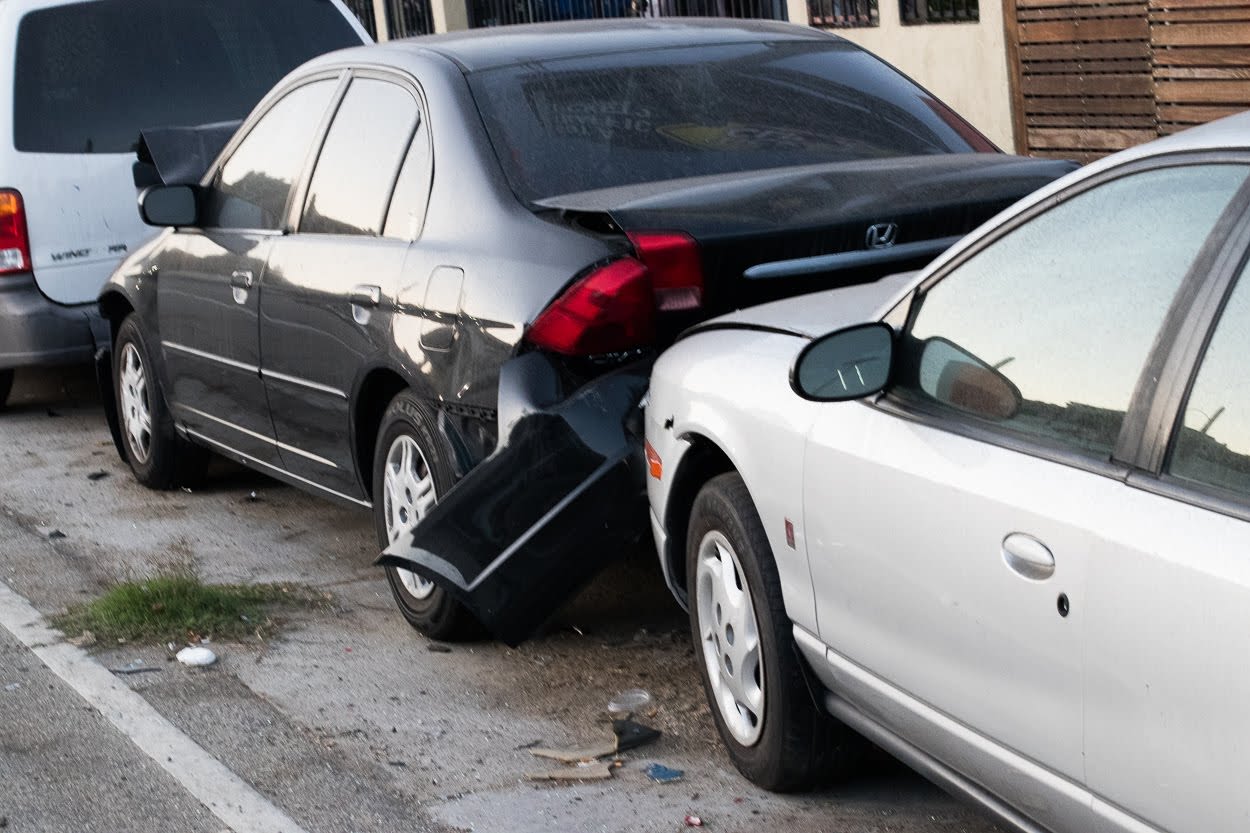 Suffolk, VA – Multi-Vehicle Wreck on US-58 near Nansemond River Bridge Ends in Injuries
---
Suffolk, VA (July 26, 2023) – The Virginia Department of Transportation reported that a motor vehicle accident occurred in the Suffolk area that ended in injuries.
On July 24, calls for assistance were received in regard to a crash that occurred on US Highway 58.
Official reports from law enforcement show that a dump truck, a tractor-trailer, and a third vehicle collided on the highway near Nansemond River Bridge. The incident blocked several travel lanes in the area, causing delays that remained in place extensively. Authorities confirmed that delays extended approximately 5 miles from the scene.
Emergency medical services responded to the scene to care for the injured victims. Those who required further medical attention were provided transportation to local hospitals.
At this time, the incident remains under investigation.
We hope the injured victims are able to recover quickly.
Car Accidents in Virginia
Each year in Virginia, a significant number of people are left with life-altering injuries as a result of motor vehicle collisions. Despite having many drivers who operate their vehicles with care and consideration, it is impossible to predict the actions of others on the road. The negligence of others often leads to severe injuries such as spinal cord injuries, internal organ damage, compound fractures, and severe cuts and lacerations.
Unfortunately, many innocent individuals continue to suffer serious harm due to the negligence of other drivers. Speeding, fatigue, and distractions are just a few examples of irresponsible behavior that can result in accidents on our roads.
When individuals are harmed in accidents caused by the negligence of others, it is crucial for them to seek legal guidance promptly. In some cases, injured parties may be eligible to pursue full compensation to cover their medical expenses and other associated costs. By working with a Virginia car accident lawyer, you can increase your chances of obtaining the justice you deserve. An experienced attorney will guide you through the legal process, advocate for your rights, and help you pursue the compensation you need.
Truck Accidents in Virginia
When an accident involves a truck, the case will likely become more complex. Many events can cause truck-involved crashes, from driver error and driver fatigue, to negligent loading, negligent inspection, and bad business practices. It is important to both 1) investigate the accident and 2) investigate the potentially negligent parties.
Oftentimes, accidents involving trucks cause serious injuries, and equally often involve multiple vehicles and multiple injured people. This can result in insufficient insurance coverage when the injuries are severe. However, prompt and effective investigation can identify all of the negligent parties and look to see if there is additional insurance coverage beyond what a cursory review can find.
You need to hire an experienced truck accident attorney to make sure that you get the compensation that you deserve after a Virginia truck accident that was not your fault.
Contacting a Virginia Truck Accident Attorney
At Blaszkow Legal, PLLC, we understand the difficult and complex legal journey you're likely to face when dealing with an accident or injury. Our team of experienced attorneys is here to make this journey as smooth as possible for you, providing personalized attention along with quality legal representation every step of the way. With our help and guidance, justice is well within reach. Reach out to us today at 703-879-5910 if you need assistance in understanding your options and getting rightful justice for yourself.
Note: When creating these blog posts, our team of writers utilizes external sources, including local and state news sources, social media platforms, police accident incident reports, state police accident reports, and at times, eyewitness accounts. Please contact us immediately if you discover any incorrect information so that we can update the post with the most current, accurate information available.
Disclaimer: This post is not a business solicitation, and none of the information provided in this blog post should be interpreted as medical or legal advice. If you have been injured in an accident, seek immediate medical attention. This post's featured image was not captured at the actual accident scene.