WASHINGTON, DC BURN INJURY LAWYERS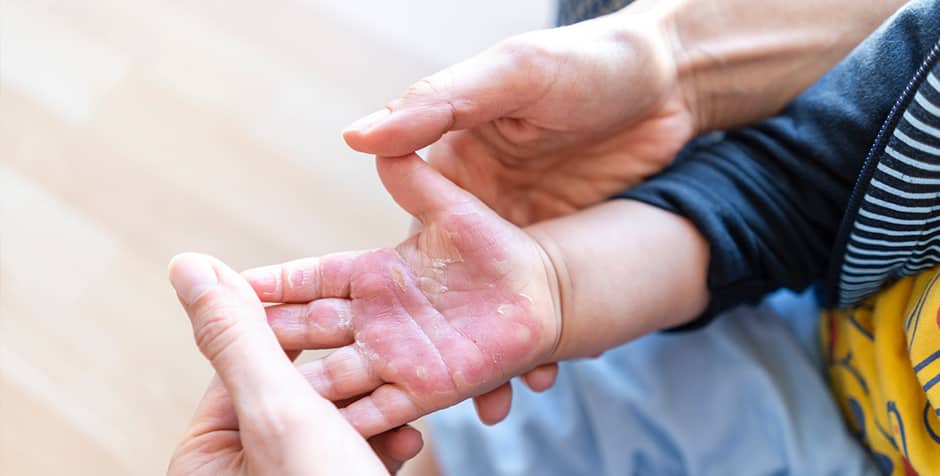 If you have been burned, the experience is nothing short of traumatic. A burn affects far more than your physical self, as it can also affect the way you perceive yourself and you can be reminded of your injuries every time you look in the mirror. Burn injuries are not only physically painful, they can be debilitating and disfiguring. There are a number of ways in which people can suffer from burn injuries, and if you were the victim of a burn due to the negligence of another person or company, then you may be entitled to compensation.

Contact Blaszkow Legal today, and our burn injury attorneys will investigate your claim, and develop your case, to help you get the justice that you deserve! We offer free consultations for all personnel injury clients.
Causes of Burn Injuries
Burns can come from any number of sources, and some of them are the results of someone else's negligence. If the injury was caused by someone else's error, omission, or improper act, you may be able to file a claim for that incident.
Some of the common examples of burns caused by the negligence of others include:
Fires, such as house fires, industrial fires, fires after car accidents, campfires that get out of control, and more

Chemical burns. Some burns can be caused without fire, or even heat or hot surfaces! Chemicals can burn the skin when they react on contact, causing extreme pain

Scalding, from hot or boiling liquids. This is often caused by a spill, or improper handling such as water or coffee

Exposure to hot surfaces, such as placing a hand on or near a heating element such as a stove or iron, or even a wall heater that is working outside of its functional limits. These are sometimes called "thermal injuries" or "thermal burns"

Electrical burns from exposure to wires or arcing electrical power.
Types of Burn Injuries
A burn can come from any number of sources, and these burns can range from small, condensed area-scars to injuries that affect large swaths of a person's skin and body!
Burns can be classified in many different ways, from minor, to moderate, to severe and catastrophic. There is no bright line test for the differentiation in how a burn is classified in this manner, because different people heal in different ways. However, some people can be so badly burned that the injuries themselves will never heal without skin grafts, and extensive surgeries and treatment. Even then, some people are left with life-long problems.
First degree burn. A first degree burn is the least harmful kind of burn, although it is still painful. A first degree burn is similar to sunburn, and will very rarely cause any sort of permanent damage or scarring. A first degree burn can happen if your hand sits along or brushes a hot pot on the stove. First degree burns often only affect the epidermis, or top layer of the skin

Second degree burn. Partial-thickness burns are classified as second degree burns. These burns often go deeper than the upper layer of skin (the epidermis), into the dermis (lawyer below the epidermis). Second degree burns will often necessitate more involved treatment and sometimes will necessitate skin graft procedures.

Third degree burn. Third degree burns are among the most serious burns that are commonly encountered, and will usually require surgery, skin grafts, and significant treatment not only in a hospital, but also potentially in rehabilitation facilities, and at home. These types of burns can not only damage but also destroy skin layers, burn out hair follicles, and obliterate sweat glands and nerves. People who have experienced third degree burns will often experience the loss of function, or feeling in the affected area.

Fourth degree burn. These are the most severe burns, and injuries in these burns affects not only the layers of skin, but also the muscle and even bone underneath. These burns are nothing short of catastrophic.
Liability and Washington, DC Burn Claims
The claimant, or person bringing the claim, always has the burden of proof in personal injury cases, including burn claims. That means that we must prove that your injuries are the direct and proximate cause of the negligence of another person, or entity.
Additionally, we have to be sure that the insurance companies cannot argue that you were contributorily negligent. DC, just like Maryland and Virginia, practices this legal doctrine. Contributory negligence means that if the defense can show that you were partially at fault for your injuries, you cannot recover.
We work hard to defeat these arguments that the insurance companies use, as soon as you become our client. We have a team of investigators, paralegals, and attorneys who go to work immediately: gathering evidence, interviewing witnesses, and building the case.
Treatment of Burn Injuries in Washington, DC
Washington, DC is home to some of the best hospitals in the country, and treatment for burns that are rated anymore than minor, will often require hospitalization for a period of time. Often, burns are treated with antibiotics, and other dressings that prevent an infection. Anytime the skin is removed, or damaged, there is a serious risk of external contaminants getting inside to the body, and making you even more ill.

A specialized surgery known as a skin graft is often required in more serious burn cases. This is when healthy skin is placed on top of, or absolutely replaces already damaged skin tissue.

After skin grafting, and after other treatment, extensive physical therapy and Rehabilitation is often necessary. This is how people are able to gain some measure of their function back.
Damages in a Burn Injury Case
When you make your claim for compensation against the person or company that caused your injuries, there are numerous elements that go in to the computation of what your case is worth. Burn injury cases are often more difficult to evaluate, because the injuries that are suffered physically are coupled with emotional damages and trauma that will likely last a whole life long.

The most common elements of damages include:
Pain and suffering

Emotional distress

Post-traumatic anxiety

Disfigurement

Scarring

Permanent injury

Loss of enjoyment of life

Inability to perform recreational activities

Medical expenses

Future medical expenses

Time lost from work

Loss of earning capacity
It is important to speak to an experienced personal injury lawyer who can help you determine what compensation you will be able to claim, and to help guide you on the path to that end.
Contact a Washington DC Burn Injury Lawyer
If you have been hurt in an incident where you have been burned, there is a high likelihood that your life may be changed. The physical pain that you are going through will be considerable, but you will also have to deal with other stress and the reminder of your injuries for a long time to come. To make matters worse, insurance companies and defense lawyers will be working against you, trying to minimize your claim.

Never battle the insurance companies alone! Get Justice with Joe Blaszkow, and call today for a free consultation. We are not a law firm that is afraid of the courtroom, and we are ready to fight for you in any Court in the DMV.
Call 703-879-5910 today!
Contact an Experienced Burn Lawyer today!
Attorney Joe Blaszkow is a graduate of Georgetown University School of Law, and has been fighting for injured people in Washington, DC for over 40 years! He and his team are ready to fight for you.

We represent clients in DC, Maryland, and Virginia!